Working closely with 3 other students, I visited Hartsfield-Jackson International Airport for over 15 hours. Together, we interviewed guests and employees, watched and observed the car traffic patterns, and watched how people travel around the space. Using Adobe Premier Pro, we gathered together the videos to create the short film seen below.
I helped with the video production and editing of the video.
Finding Insights Through Observations
After doing the ethnographic research, the team and I found three specific problems with the curbside experience. These included guests being overwhelmed by
sensory
elements, a lack of regard for others'
safety
, and guests having a feeling of entitlement.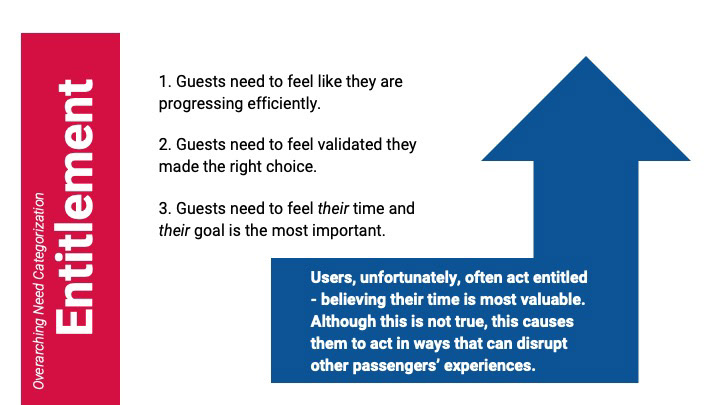 Through utilizing mindmaps, the power of 10 analysis, developing guest journey maps, and a 2-by-2 matrix, the group was able to structure the observations into frameworks so we could better understand the observations on a broader level.
I created the journey map outlines.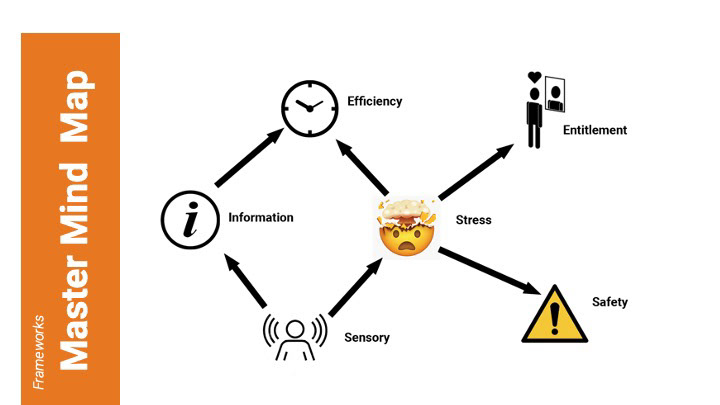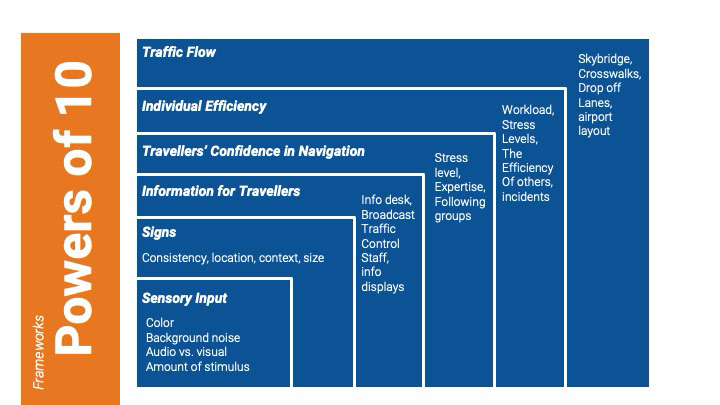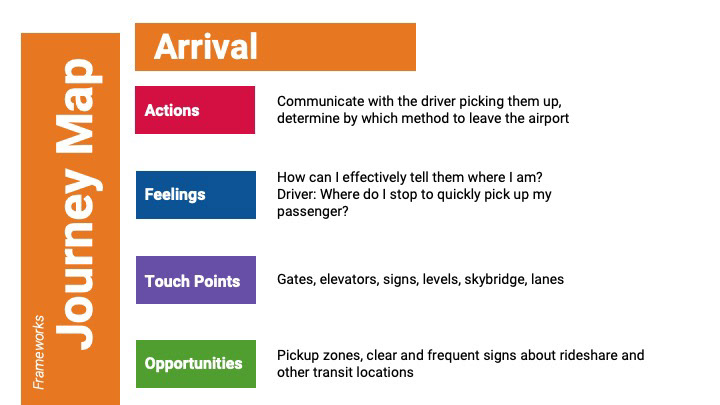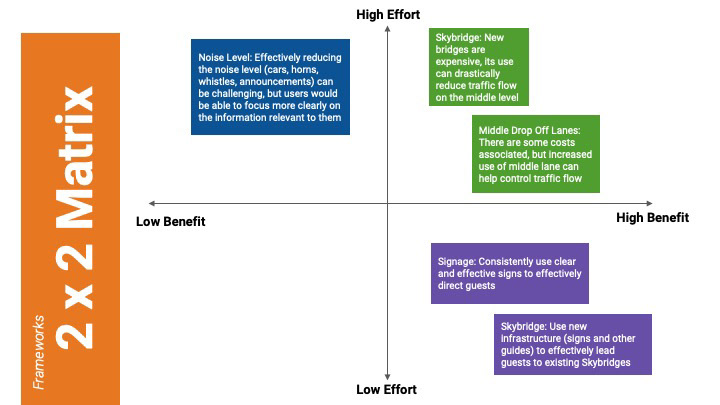 Using the frameworks, the group was able to identify imperatives and strategies to help locationally challenged guests at the curbside experience. This included
progressive disclosure
,
signal-to-noise ratio
, and
"How Might We"
statements.
I was responsible for creating the progressive disclosure diagrams.