A New Team and Learning Research on the Fly
 Due to some events, I ended up changing teams from the vacation bike group to the mountain search and rescue team. In so, they had done a lot of research on the topic and were finishing it up. In doing so, I had to adapt and learn both new research and a team dynamic quickly. 
Team Members Include: Andrew Knobs, Evan Lee, and Lily Szczeniak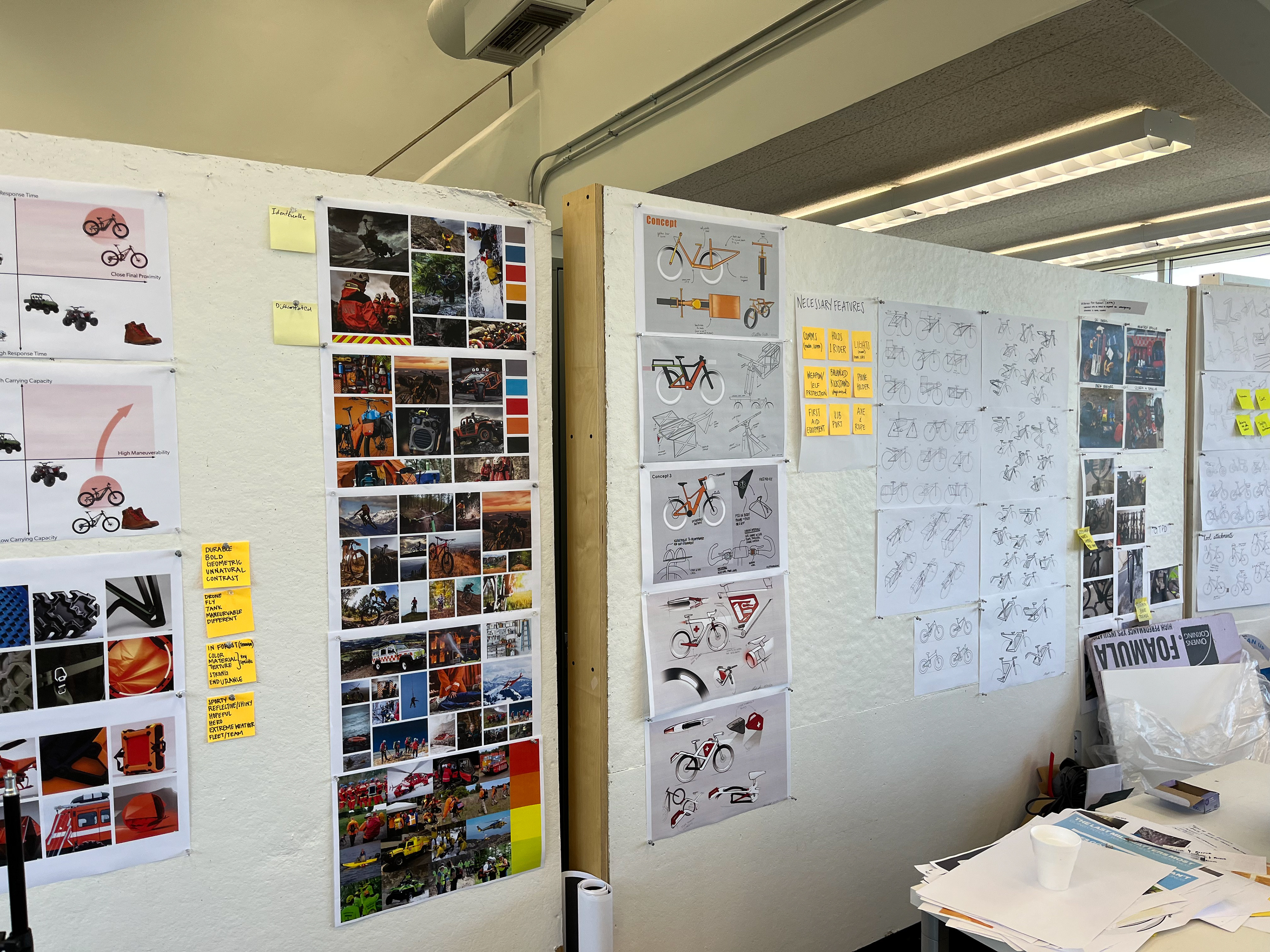 Value Proposition Chart (VPC)
We compared the gains, pains, and tasks of the bike design compared to the market need/analysis. 
Artificial Intelligence, Color, Material, and Finish (CMF)
Mood Board
Due to changing teams, most of the sketches were made for family bikes on vacations. However, there were some ideas from these concepts that could be applied into a bike for mountain biking, including having other seats and changing the bike form to hold more stuff.
 Each team member was asked to make one concept sketch for the project using feedback from out ideations.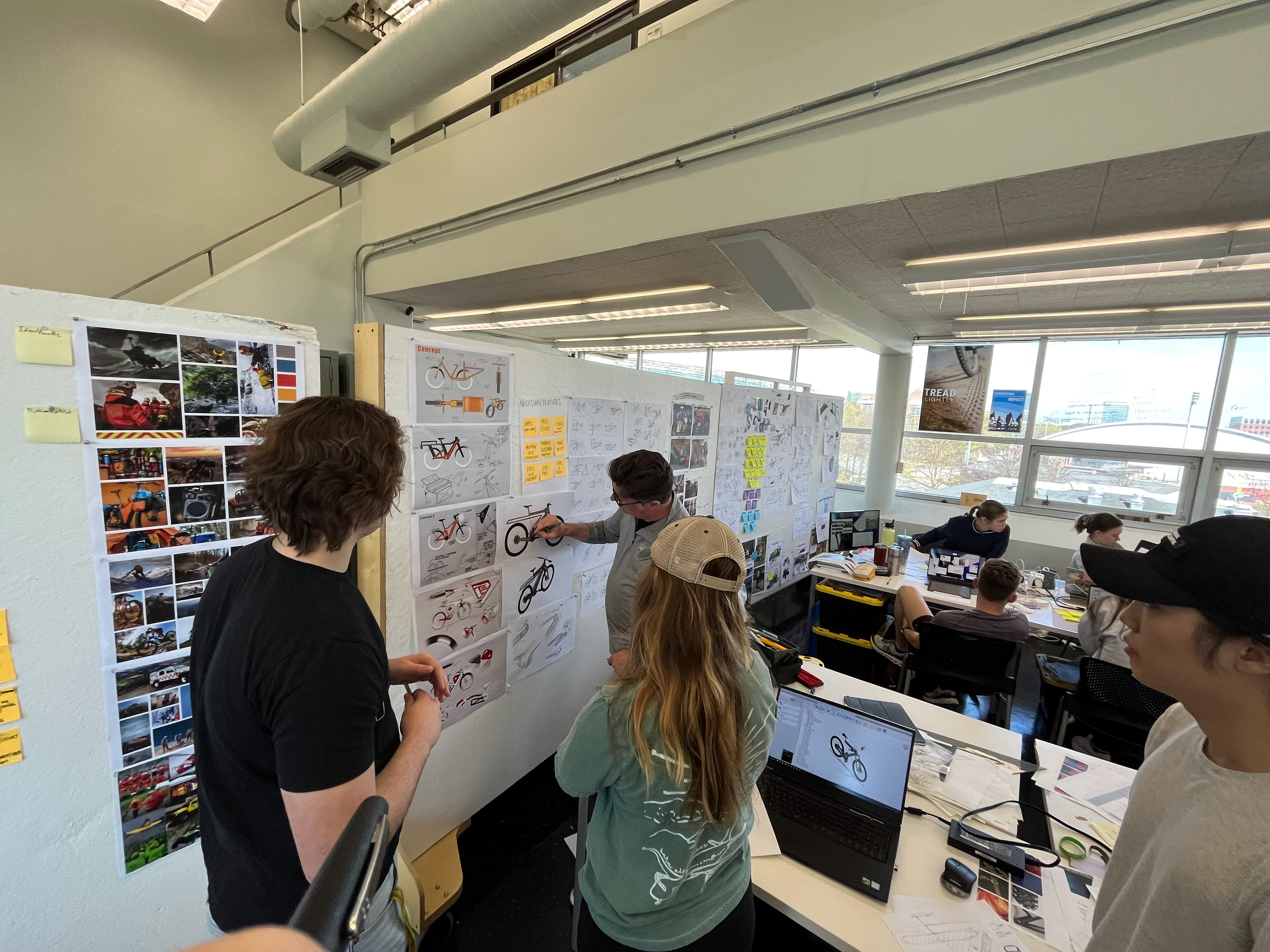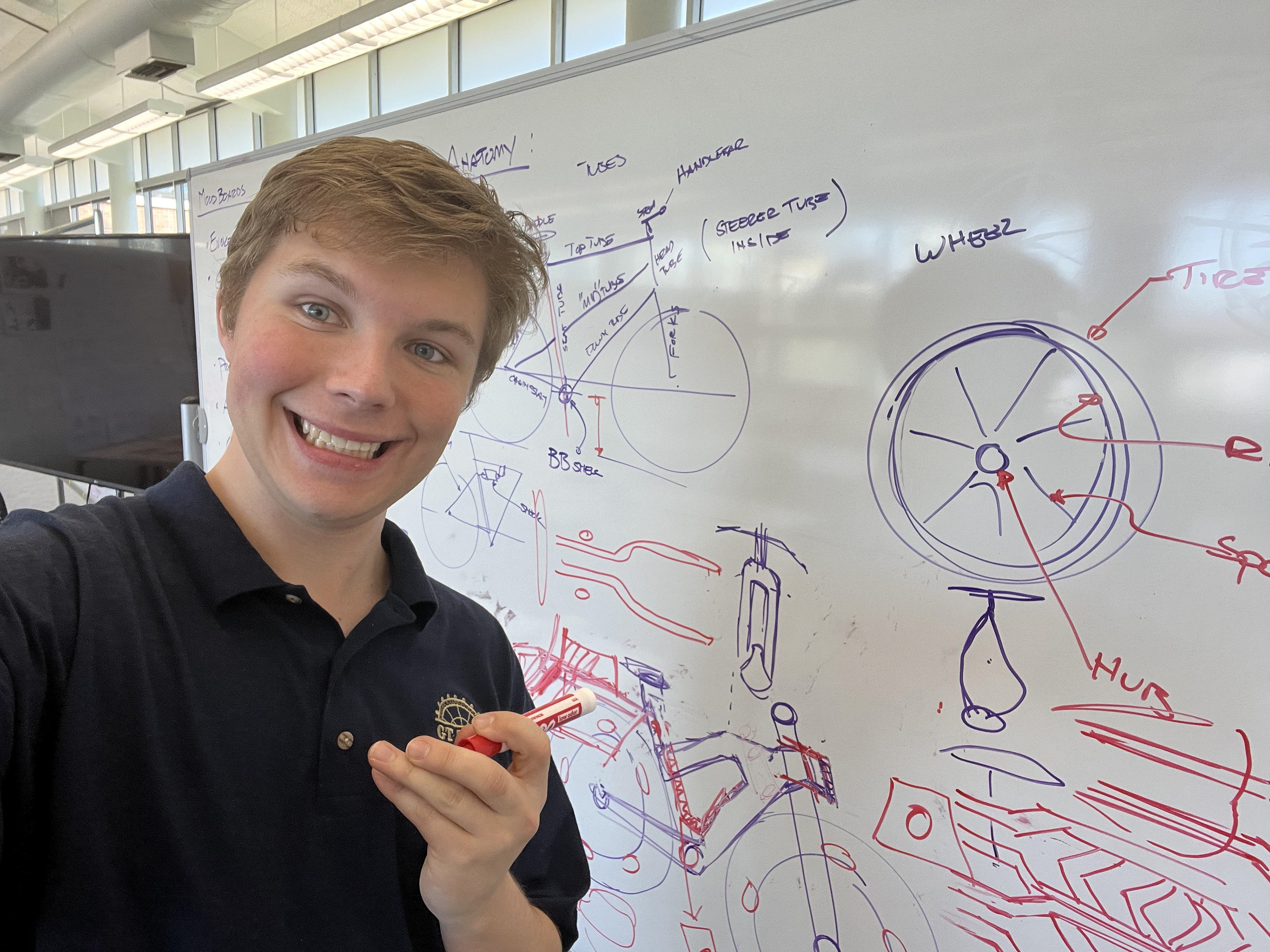 3D Model
(Made in Solidworks, Made By Evan Lee, with edits from the team)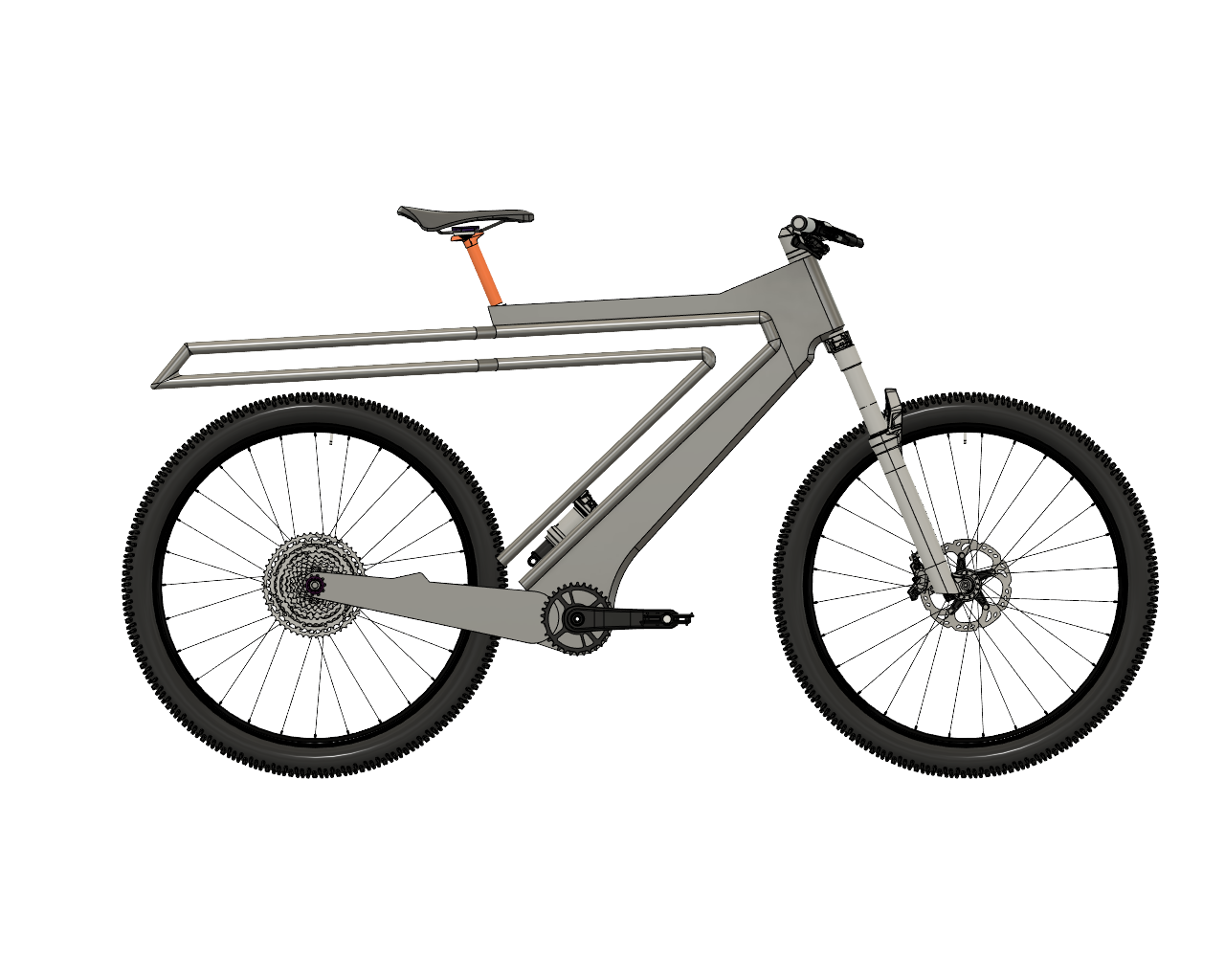 Virtual Reality (VR) Design
Using VRed Pro, our team pulled the 3D model in VR, where we could then put on a headset and climb onto a bike structure to better understand how our design would look in real life. We learned we had to make ergonomic and height adjustments, move the back wheel some, and change the width of the hand bars.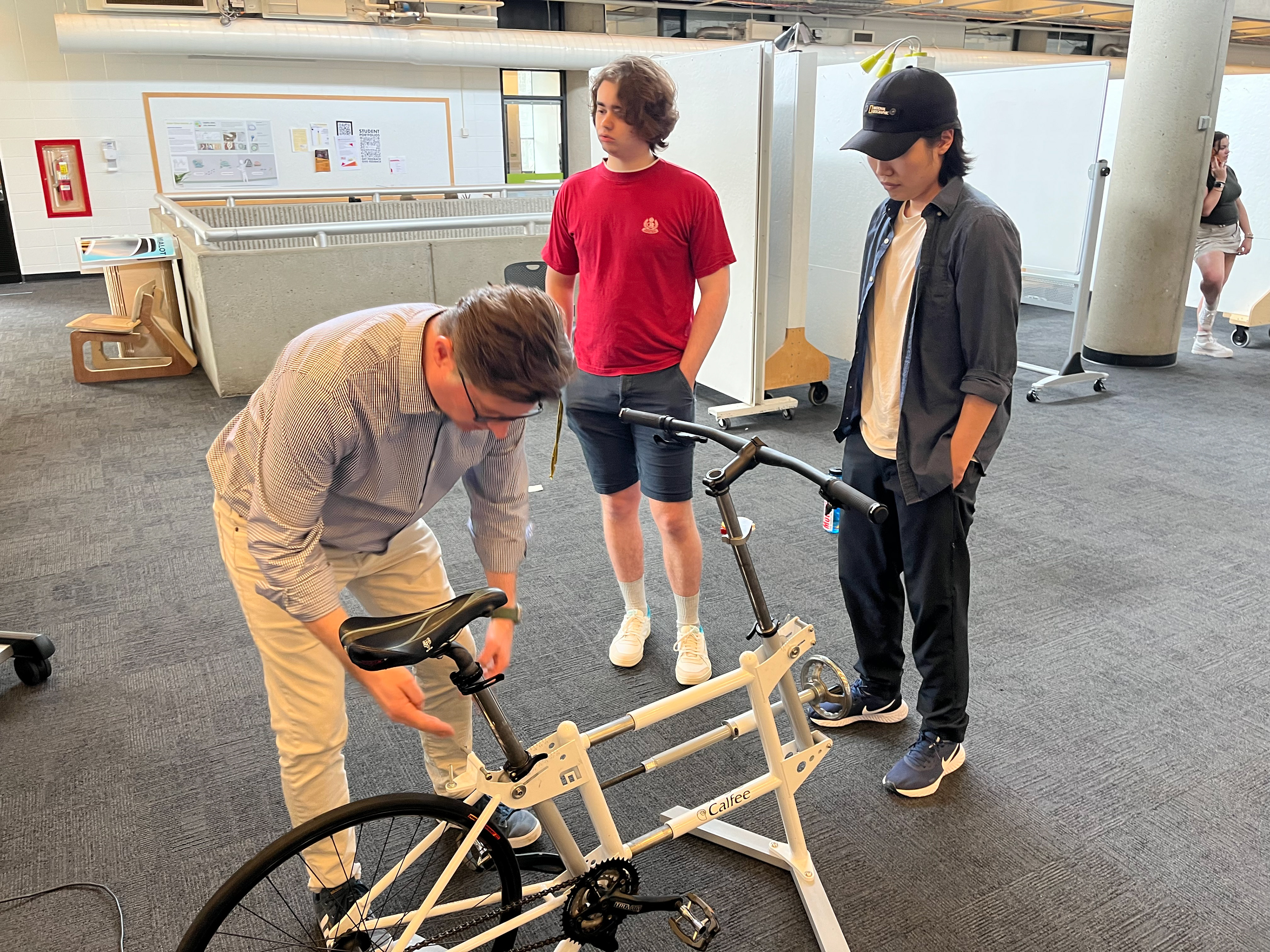 Bike Color Models/Concepts
Brand Development
(made by Andrew and Lily with input from the team)
Named after one of the fastest mammals in the world, the Pronghorn, this brand is supposed to be bold, easy to navigate, structured, and fast.
We used 3D printing, laser cutting, carpentry tools, different glues, putty, primers, and paint to build the railing pieces.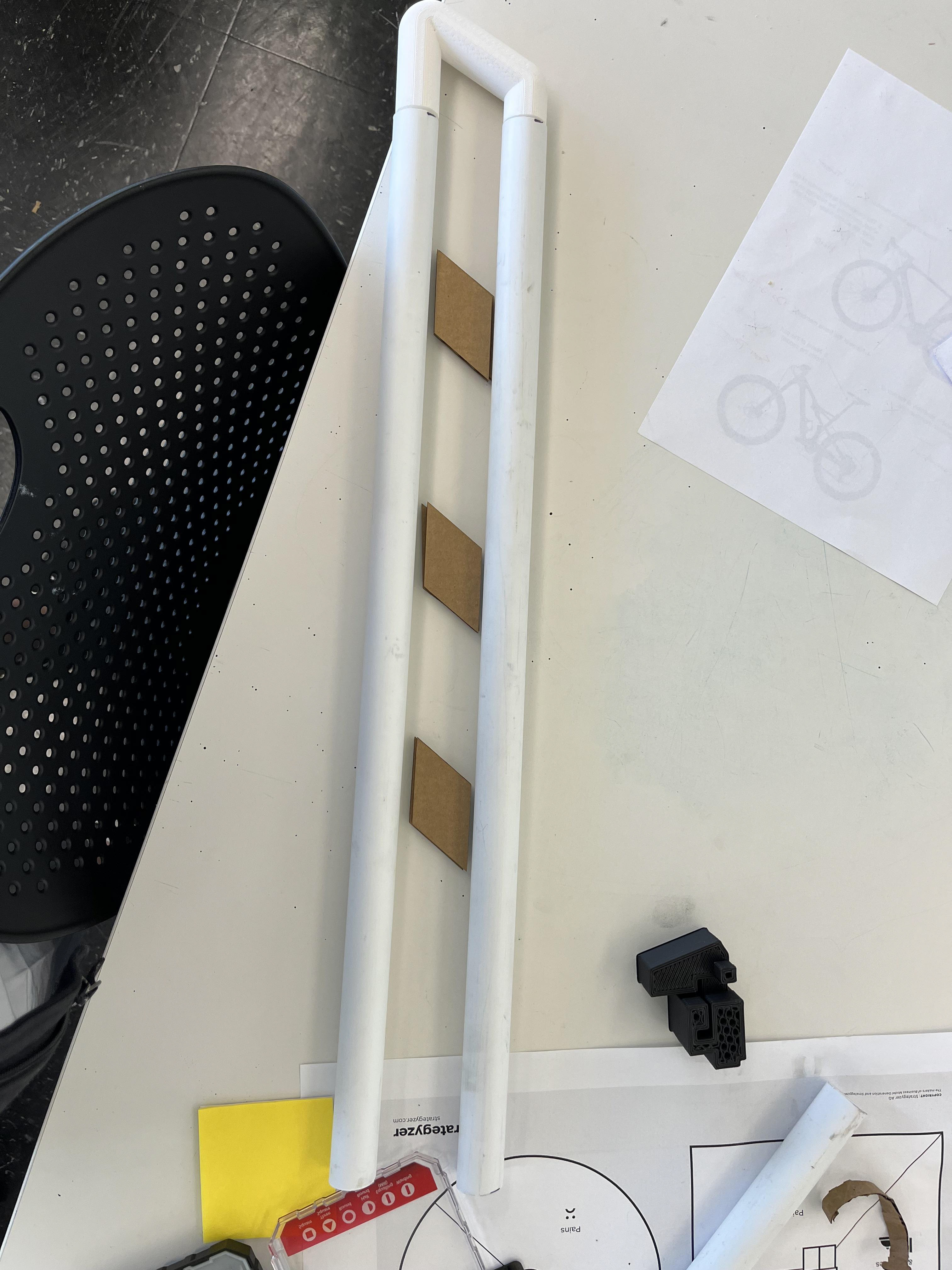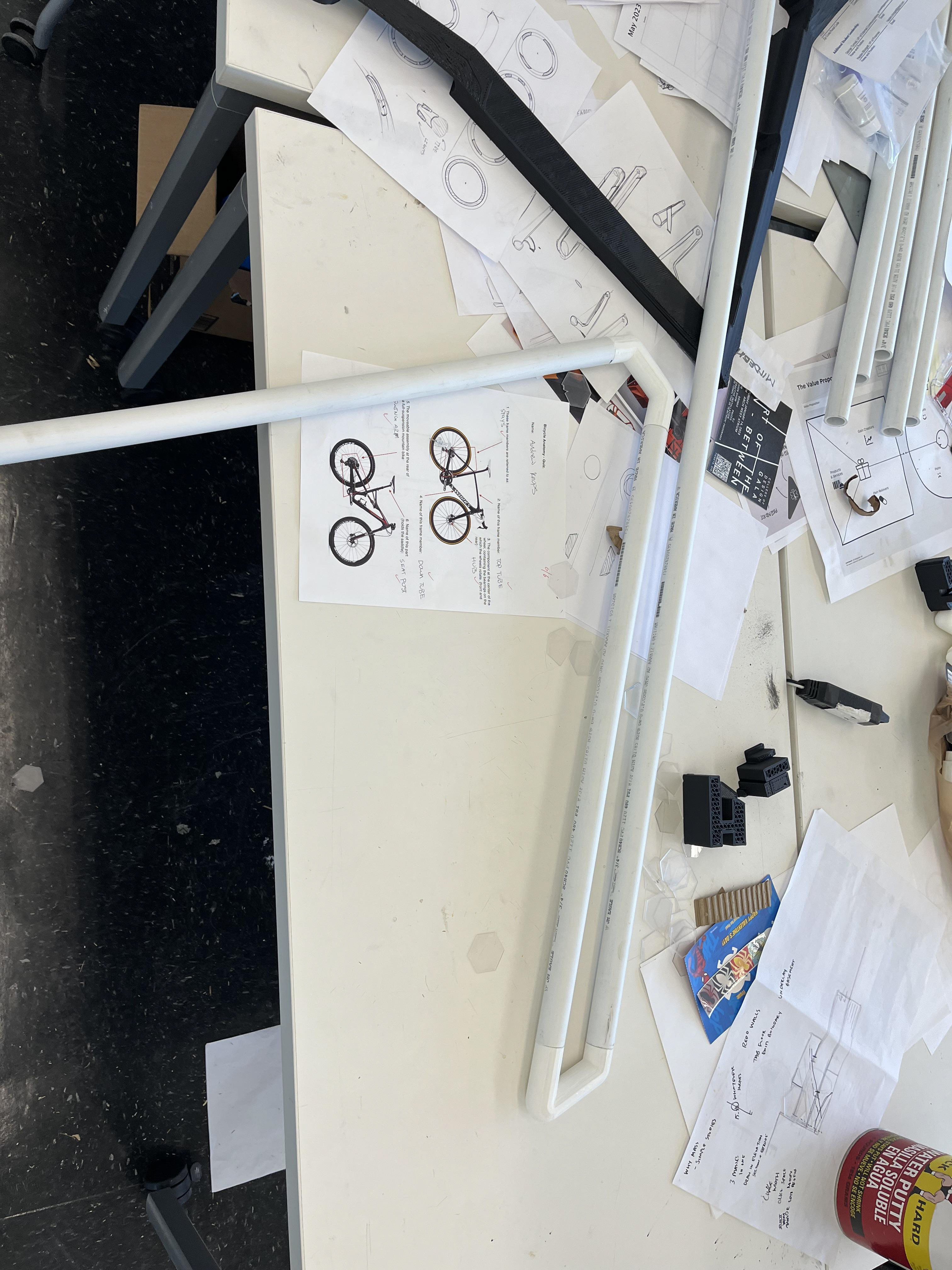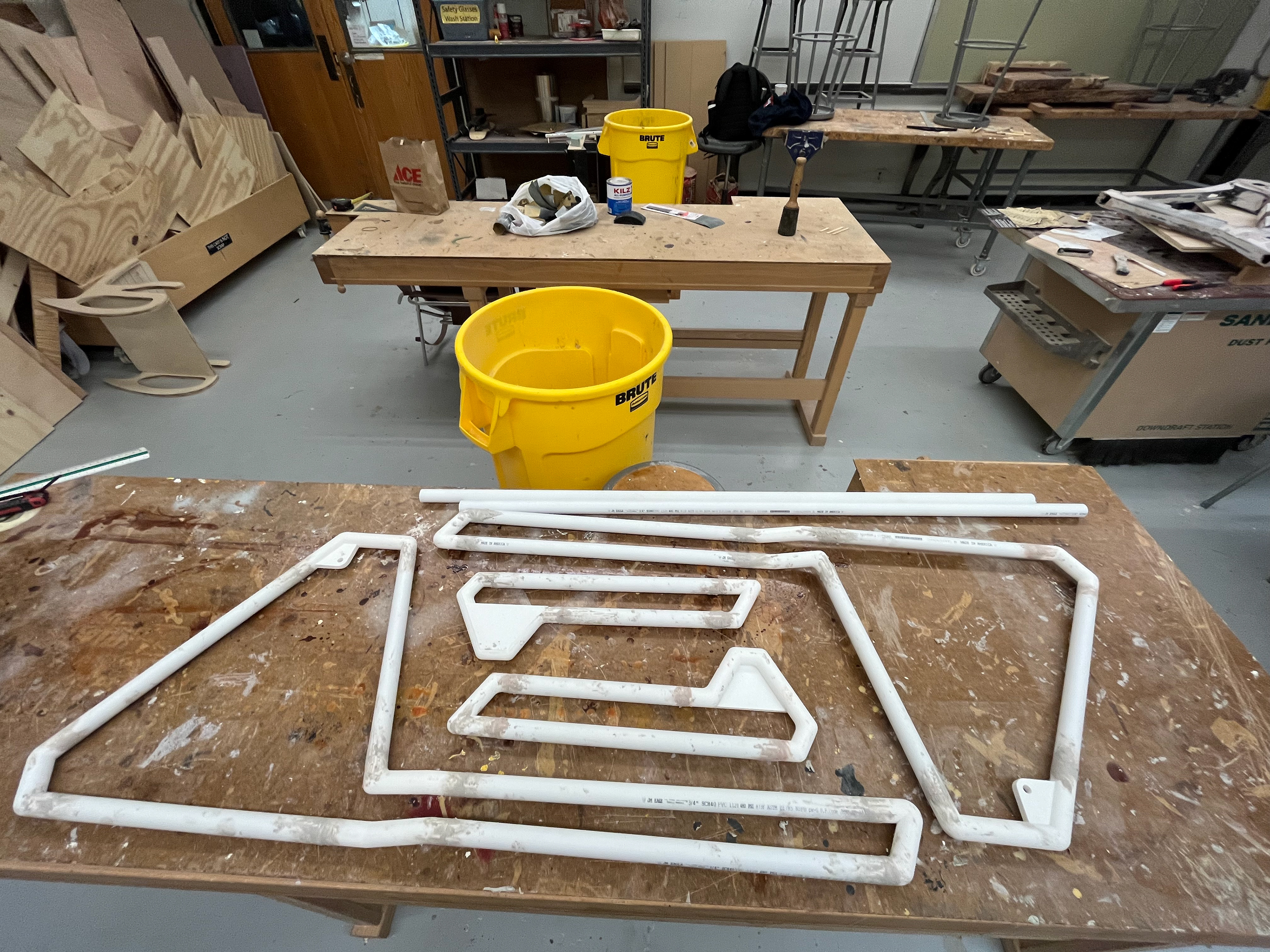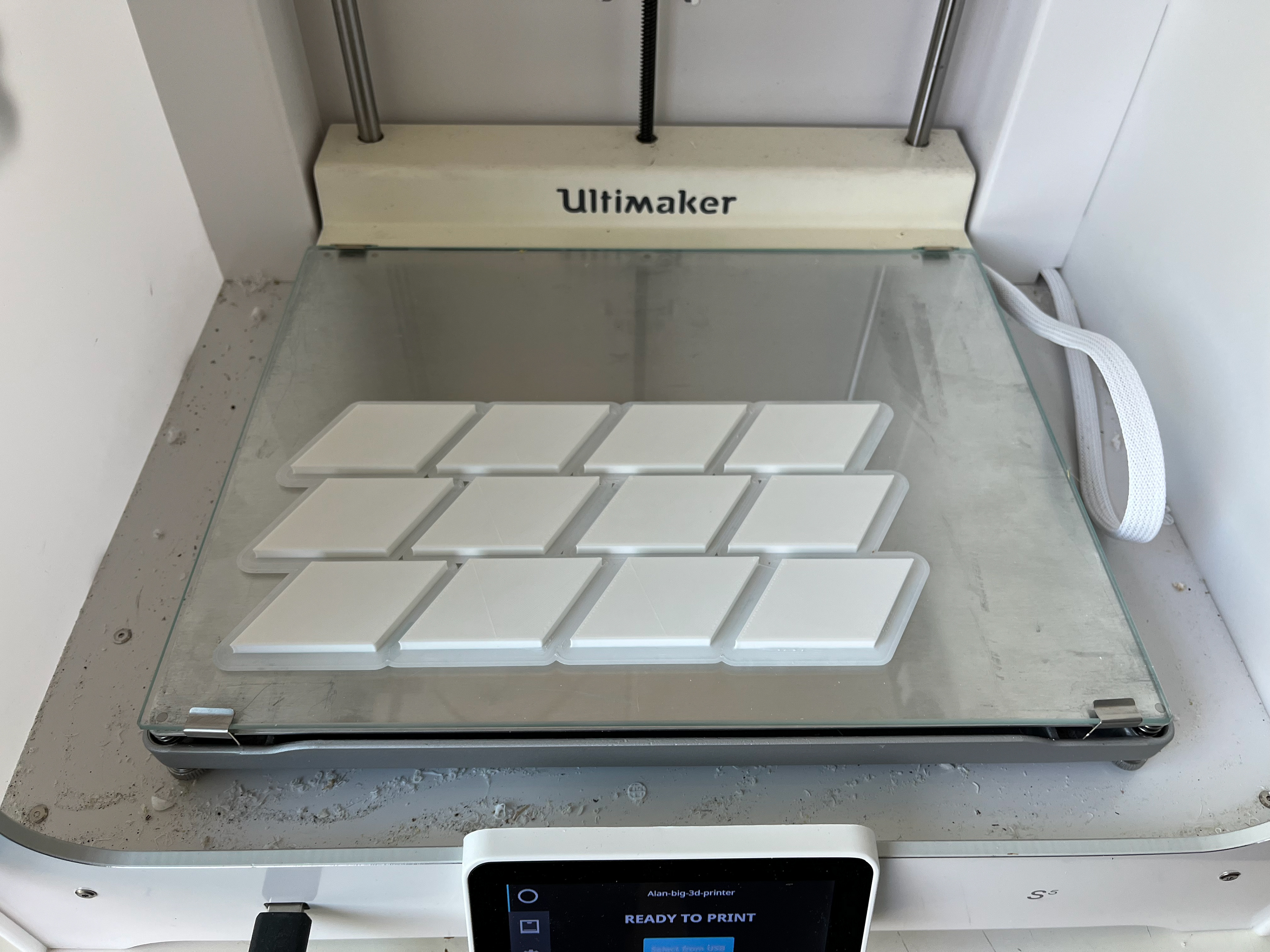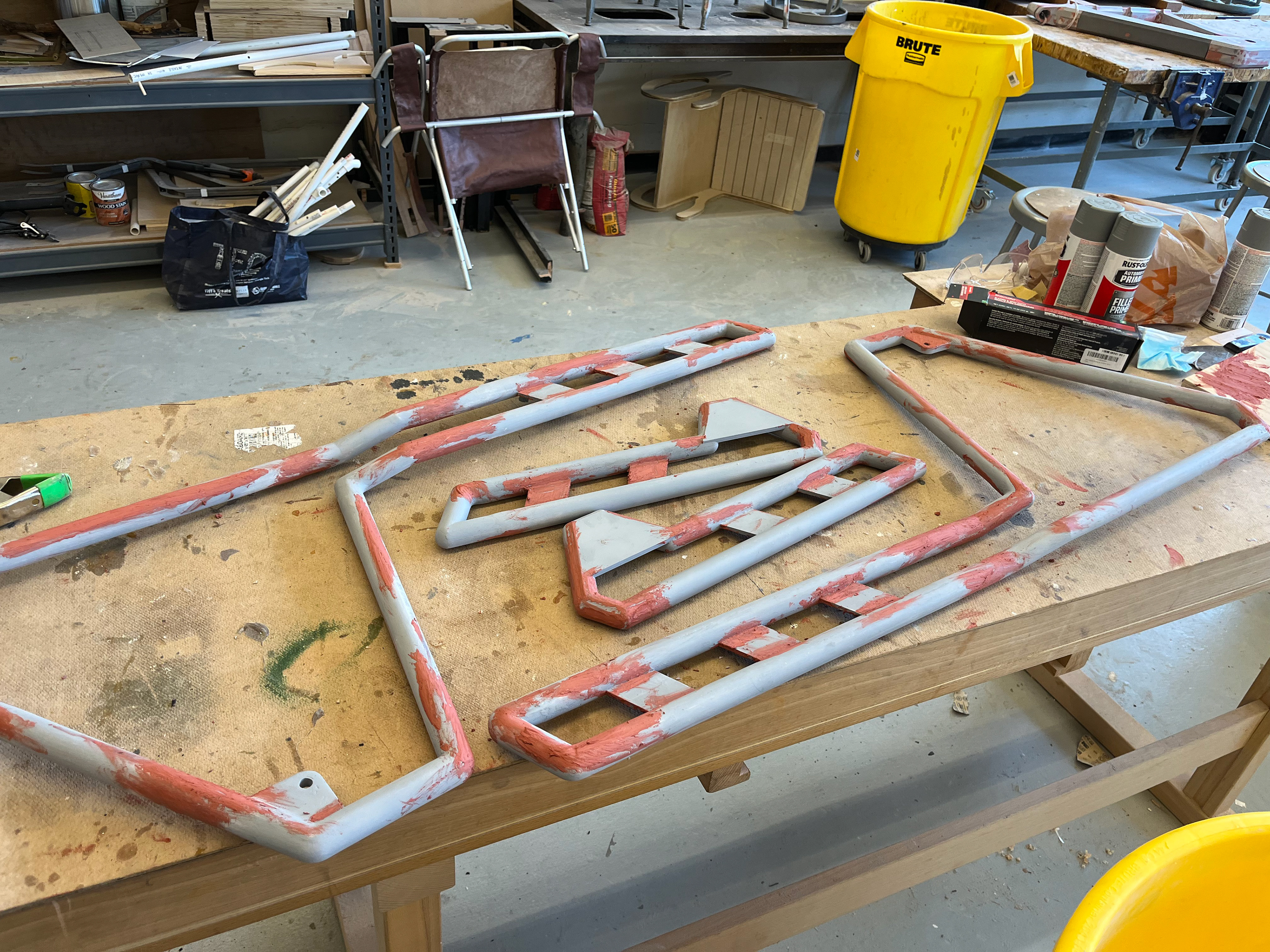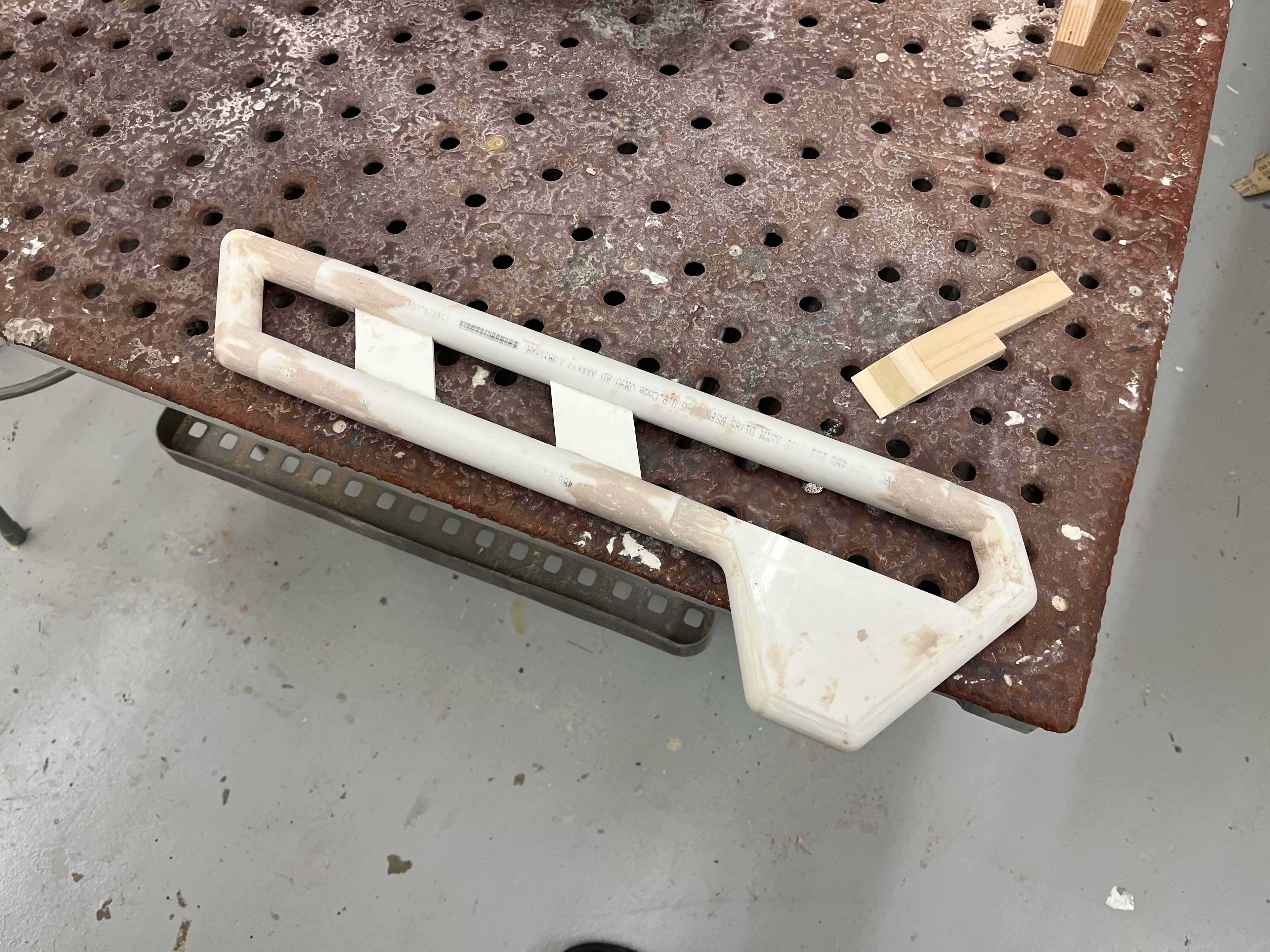 Using a 3 ft by 3 ft 3D printer, the bike frame was made and glued together. Then, more puddy, primer, and paint were added,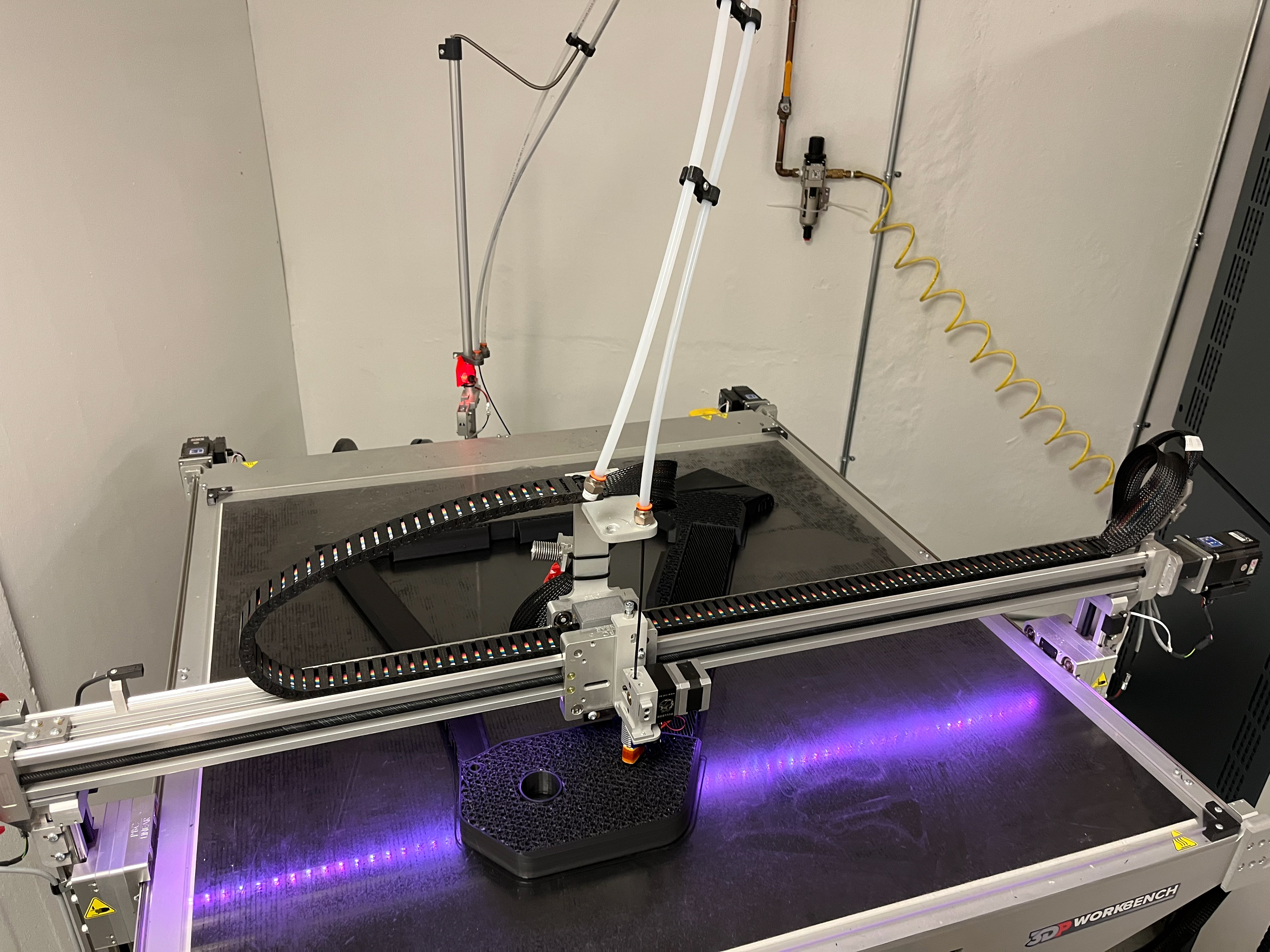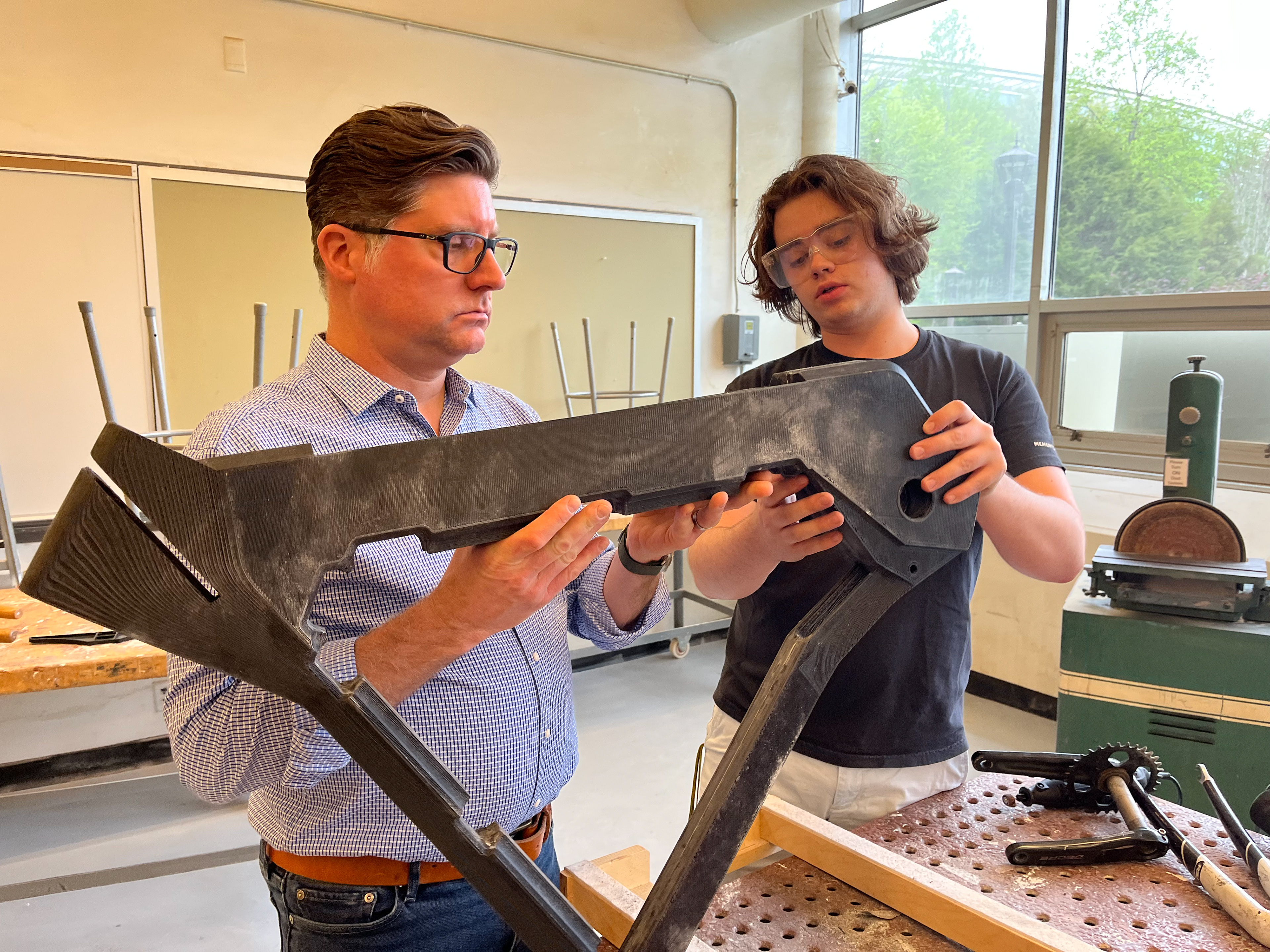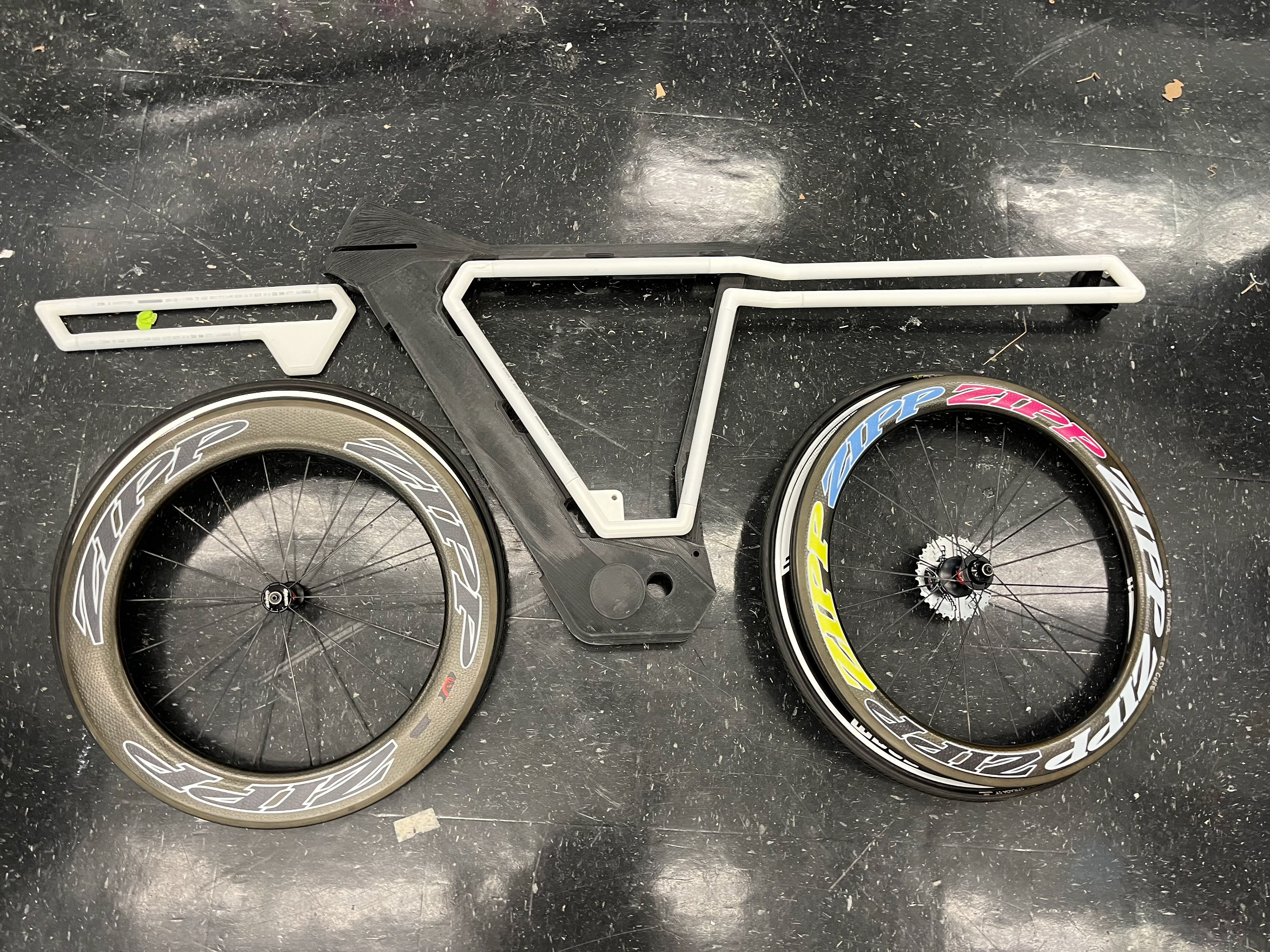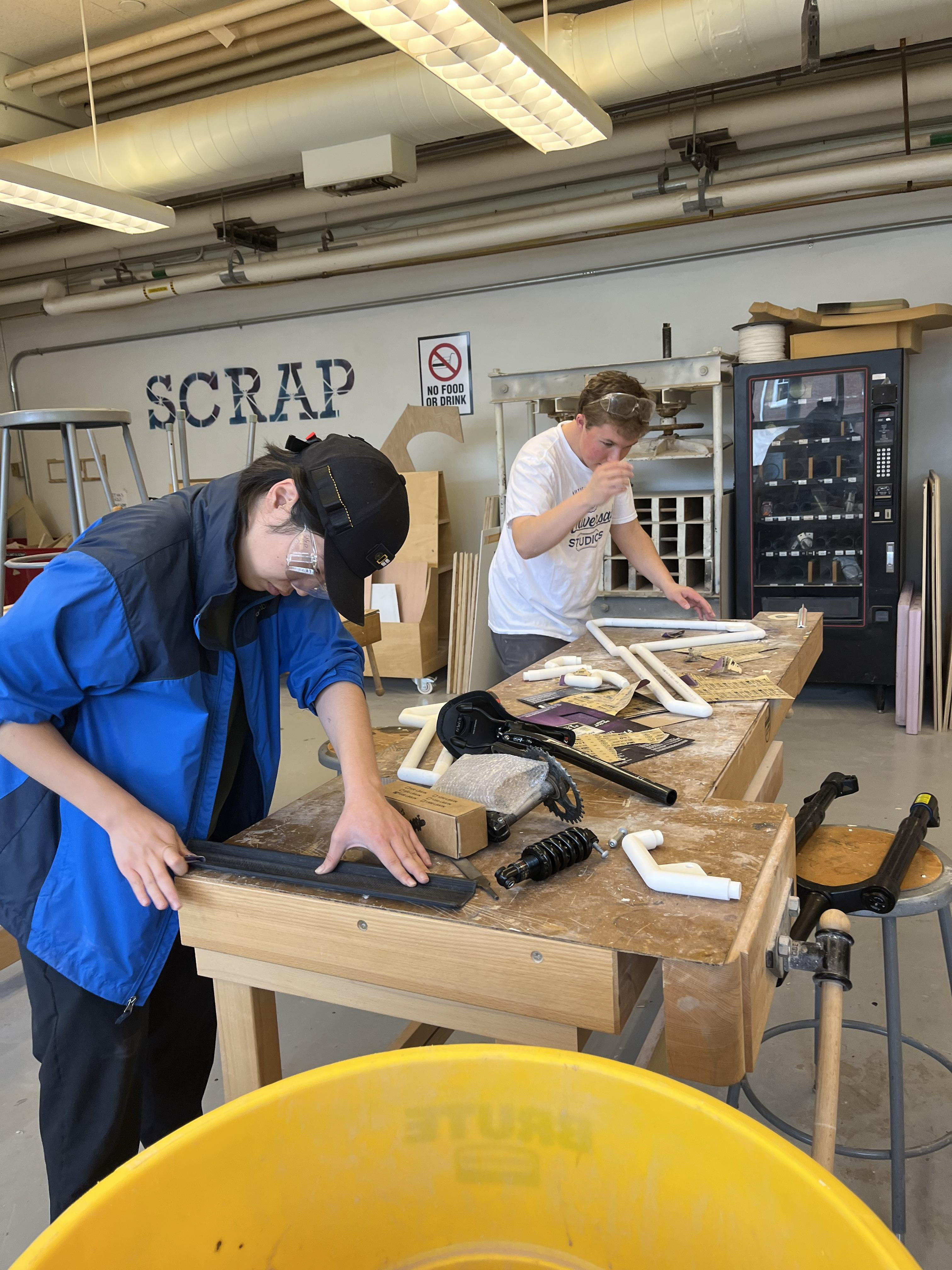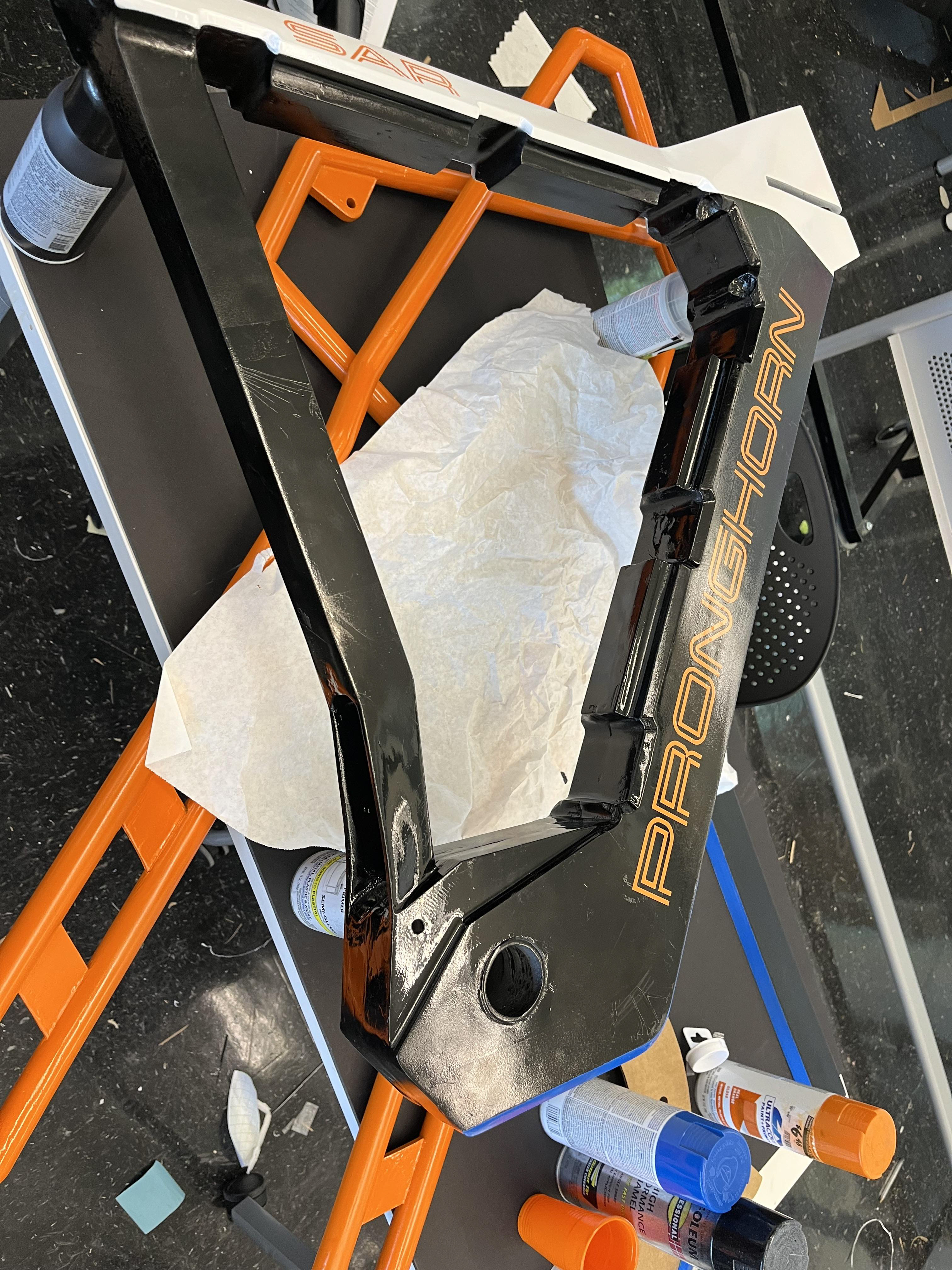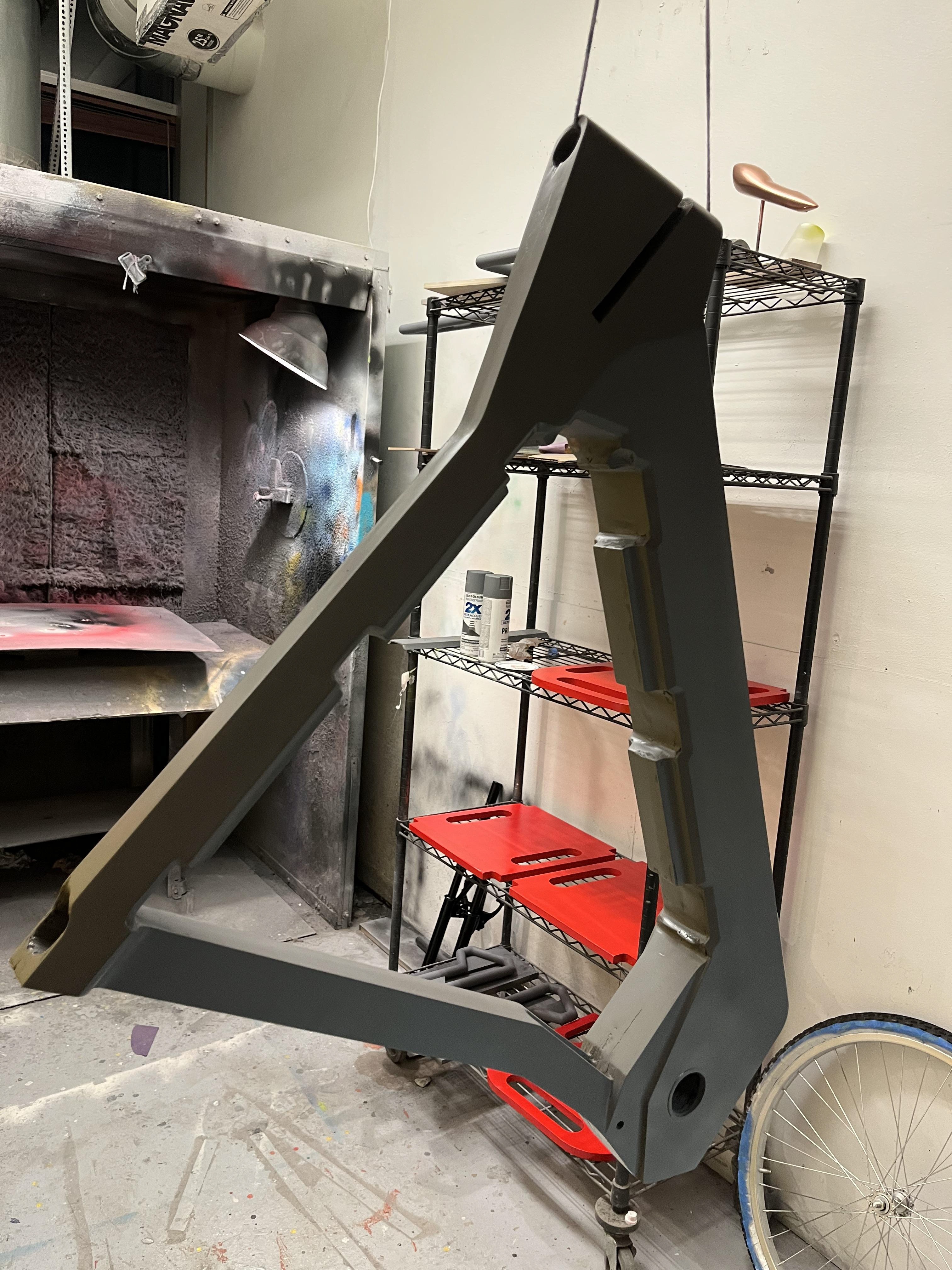 Bike Assembly and Fine Detail Work
We added more fine details, paint, decales, and screwed different pieces of the bike together. We also added some off-the-shelf parts to the bike design too.