I was tasked to develop a product for someone going through the life milestone of having a baby.
Mind Maps and Infinity Mapping
To begin the research and discovery phase, I joined a team who was tasked to explore the milestone of having a baby. The team worked with other students to develop ideas for all the things one can think of when having a baby. These are found in the mind maps below. 
Then taking these insights, the team interviewed 6 different parents, some of who had or had not had children. The team developed a set of questions, asked parents these questions, and then the team came back together to review notes. We then did the process again with more particular questions that were revised from parent feedback.
All of the answers from the parent feedback were then grouped together. To visually see this, the team used infinity mapping as a way to display the information. 
• The baby's sleep cycle has complete control over the parents'
daily schedule
• Even for well-prepared parents, sifting through all the available information can be a struggle, especially if sources conflict with
each other
• Parents have trouble maintaining relationships during early childcare, not only with their friends and extended families but also with each other
Parents can only sleep when their baby is asleep. The baby needs to be constantly taken care of when they are awake.
Babies have quick sleep cycles, lasting as long as only two hours as newborns. They require their parents' full attention while they are awake, so parents only have free time while the baby sleeps. This free time must be rationed between sleep and work/study. Furthermore, babies wake up constantly during the night because of their sleep cycle, so parents are kept up constantly throughout the night resulting in very little high-quality sleep.
1. A crib that requires less baby maintenance throughout the night 
2. A device that keeps track of scheduling sleep cycles
3. A crib mattress that keeps a baby from rolling over in the night
Insight 2: Overwhelming/Conflicting Resources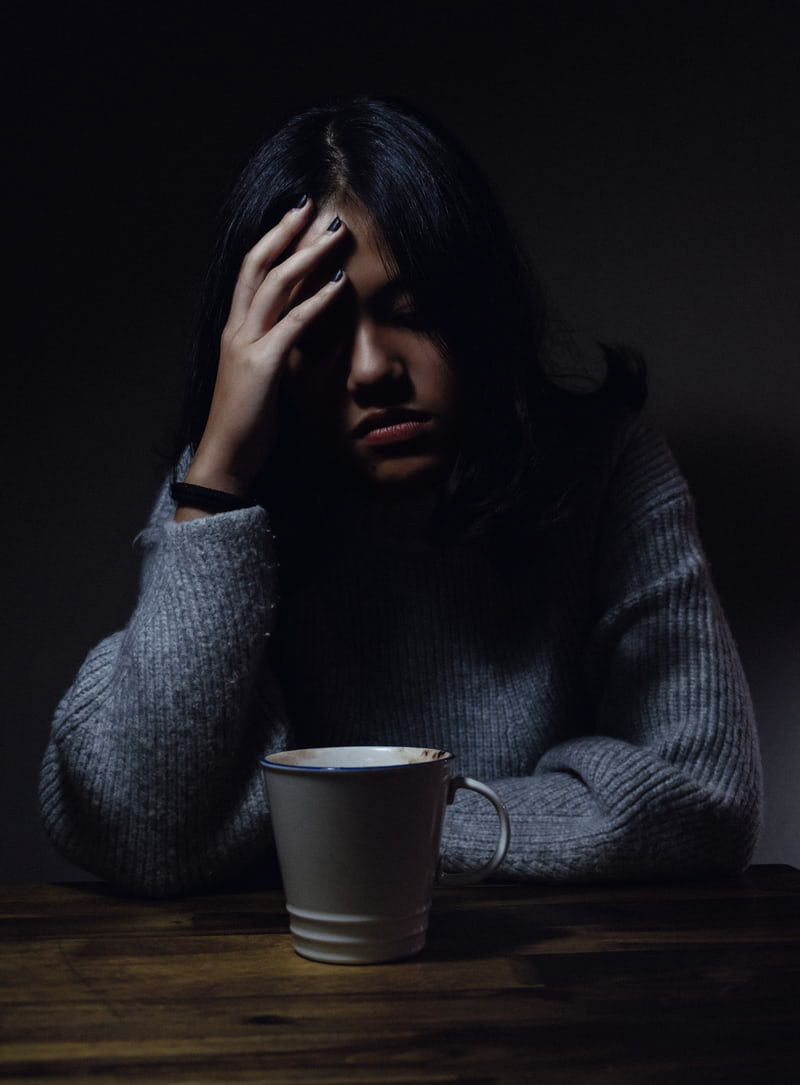 When looking for information about raising a child online, there is an overwhelming amount of sources, many of which conflict with
each other.
Google searches can bring up millions of sources of information. Every person online has their own opinions and methods. This can be hard to sift through for new parents who just want quick, easy, at-a-glance solutions to their questions. Doctors can also be hard to reach for guidance as well, forcing parents to make decisions on their own, which can be frightening and nerve-wracking
, and may feel like their friends are drifting away.
1. A device that allows for direct, immediate communication with
a doctor
2. Baby clothing that has information printed on it
3. Feeding tools that have built-in appropriate amounts for different ages
Insight 3: Difficulty Maintaining Relationships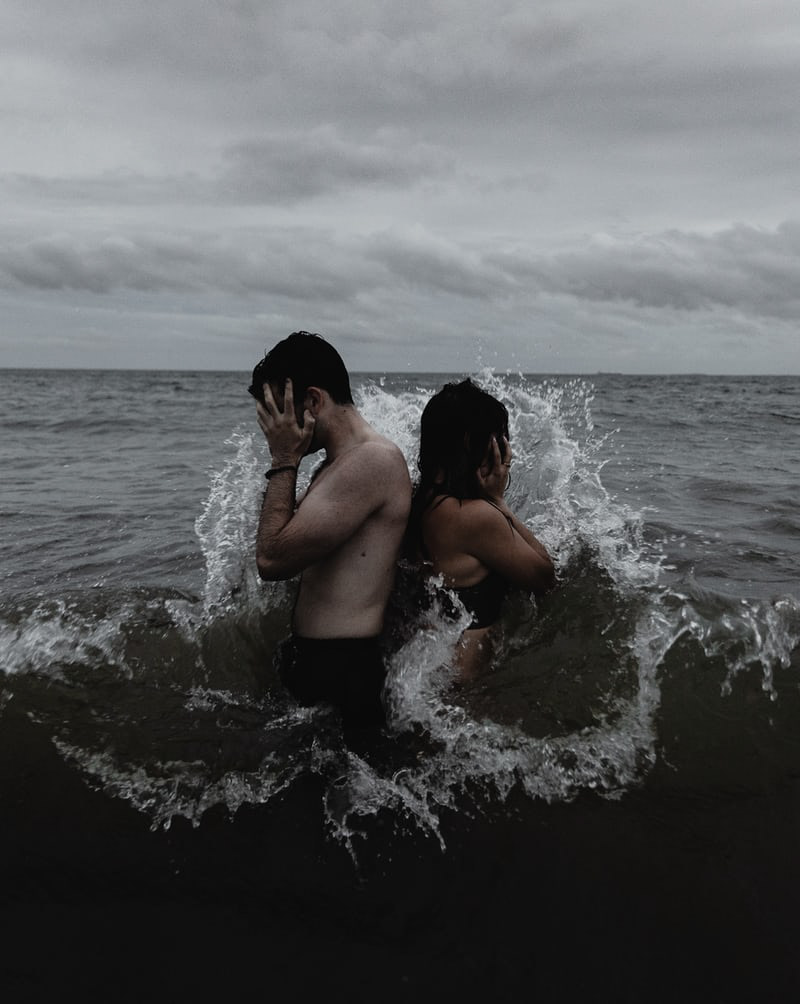 Parents feel isolated after having a child because the time commitment of caring for the child allows for almost no room to maintain relationships.
Outside of a nanny, sometimes the only socialization parents can get are each other, and it can sometimes be a struggle to stay patient with each other as well. Despite b

oth parents needing to take care of the baby, they have little time to take care of each other and make sure they understand each other and check in together. Being a new parent can be isolating. Having to take care of a baby 24/7 means that parents have no time to socialize with friends at all, and may feel like their friends are drifting away.
1. A device that provides constant updates on the baby for
family members
2. Something that helps split up chores between parents evenly
3. A car seat that blocks sound in a car, allows for better sleep for the baby.
During the first six months after having a baby, new parents do not receive an adequate quantity or quality of sleep.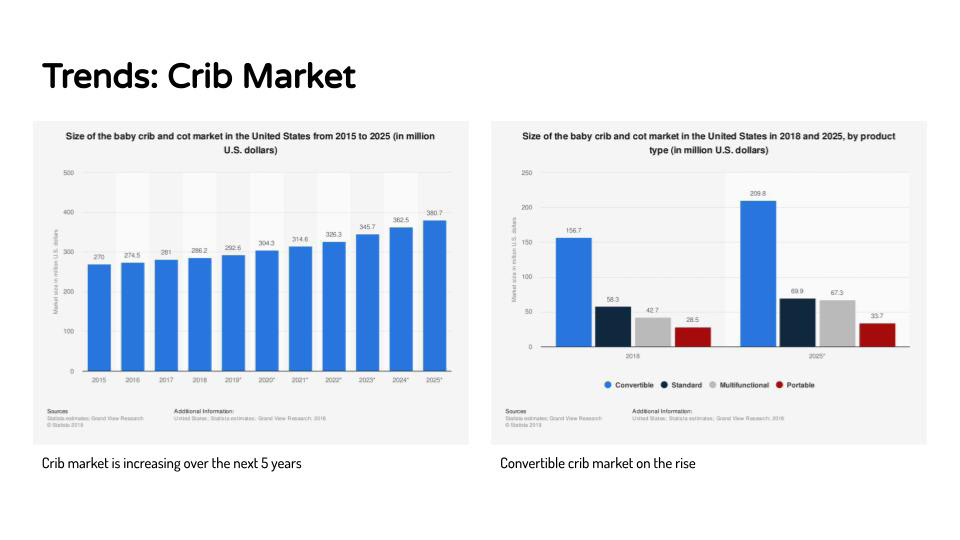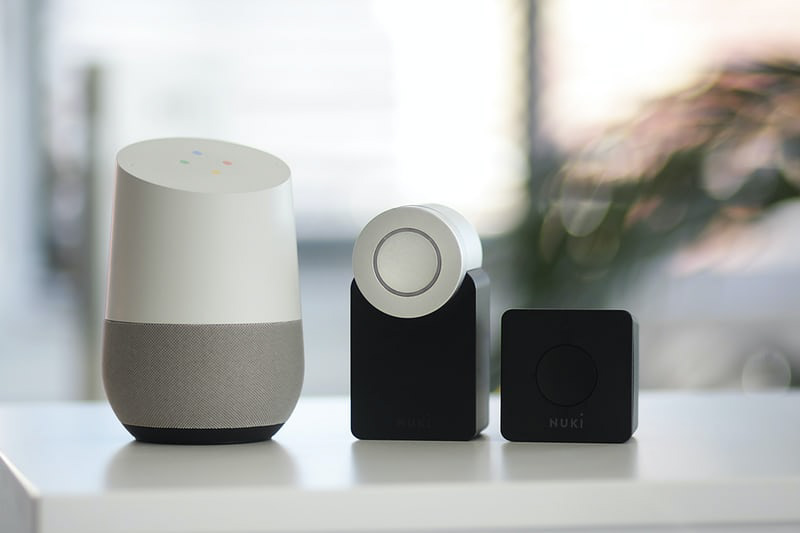 Smart home assistants, such as Siri and Alexa, are digital assistants that allow control of devices such as lights without interacting with the device. These assistants are getting better, more accurate, and more reliable. They have the potential to be integrated into child care by providing information to parents or hands-off monitoring of children.
Artificial Intelligence, or machine learning, is a type of digital programming that allows the machine to learn from past experiences or data and teach itself how to do a better job. A.I. could be used to create personalized childcare plans for parents, independent from a doctor or professional, as well as provide personalized information based on a child's profile.
• Integrated Digital Nanny service, nanny on call 24/7
• The subscription-based app matches parents to nannies
• Machine Learning takes over most nanny-related jobs, and can control household items such as vacuums, lights, and washers.
•Parents still take care of  higher-level problems
• A.I. takes over almost all parenting functions outside of human contact, replaces Nanny, and can provide 
• A.I. does all household tasks autonomously so parents can relax and sleep with their children.
1. A crib that provides a safe surrounding by minimizing the baby's movement
during the night
2. A non-intrusive baby monitor that tracks a baby's sleep cycle that is personalizable with an interface that is easily navigable.
3. A mattress or accessory that allows children to sleep on a soft surface minimizes movement and is easy to maintain and clean. 
Idea

tion and Conceptualization
​​​​​​​At this point, the individuals of the team were to go in their separate directions. I developed multiple sketches from the three major opportunities found. After receiving peer feedback and developing more ideas, I decided to use

idea 8

and conceptualize it some more. The concepts included a pivot rotational bar under the mattress, little devices that push the mattress, and putting a rolling ball under it.
Low and Mid-Fidelity Model
As the pivot idea was developed by 3D printing and adding springs into it, I found it did not work as easily as he thought. I then made a low-fidelity prototype of a way to move the mattress. This other low-fidelity prototype has the mattress represented as a piece of cardboard on a metal structure. By turning a handle, the mattress would flap back and forth. This idea turned out to not be an effective way to move the mattress. 
Still trying to move the mattress in multiple directions, I developed a half-dome ball and slide-on attachment that could be put onto a baby mattress. The long rectangular cardboard box represents the mattress. While the prototype worked well and allowed the mattress to move, the dome put the "mattress" way too high off the ground. 
Next, an idea was developed to create a device that allowed for the mattress just to move a little bit with a light touch of the hand. This "light to the touch" idea was applied in another mid-fidelity prototype. As one can see in the last two model images, the yellow foam block in plastic was the crib fence base, and it was holding up the mattress mover, which is represented by the rectangular wooden structure, supported by ping-pong balls. The computer mouse lying on top represents the baby.
High-Fidelity Model Sketch
Attaching a Motor Under the Bottom Board
In the process of adding the motor, I had to solder the wires on top of it and make sure all the electronic components worked correctly so that the mattress mover would move.
CAD Model, Made in Fusion 360
High-Fidelity Mattress Mover in Context
The crib that was used for context was not created by myself. Credit goes to the company that designed and created the crib. This crib and the company that designed it are not associated with the product I have developed. The crib is only used for context.
Video of High-Fidelity Mattress Mover in Action