UP2U Film Production
Company Logo
Given the logo as inspiration, I was asked to make this logo into a three-dimensional design that could become a centerpiece.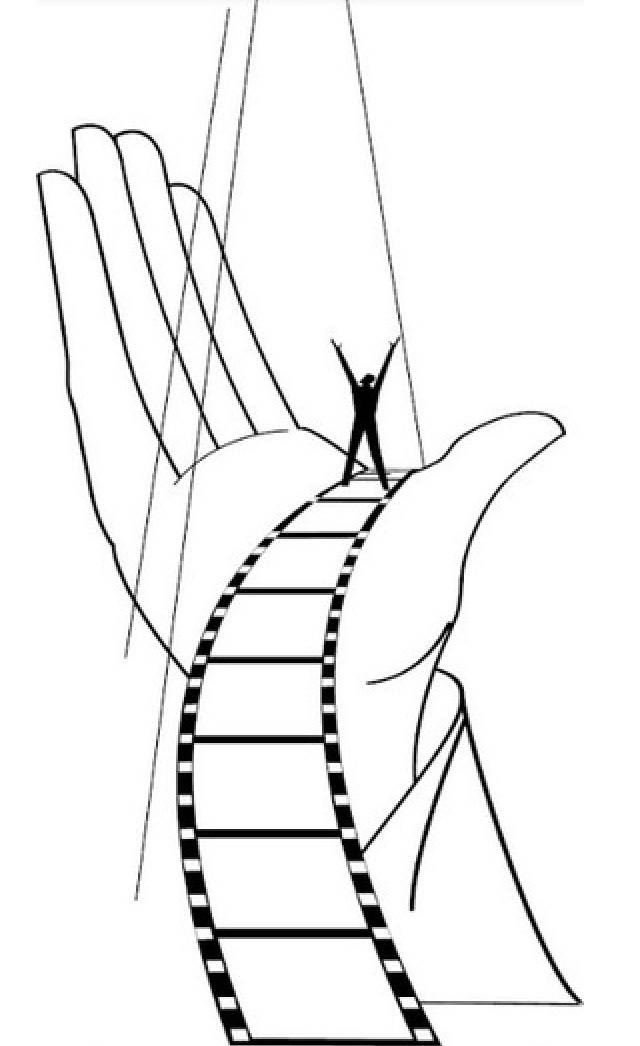 Concepts, Revisions, and Costs
Multiple concepts, hand designs, and bases were evaluated in the design. Working with the movie premiere's marketing director, revisions were made about how the design would look and sit on the tabels. In addition, different colors of acrylic, including white, cloudy, clear, and black were discussed. 
Originally using ponoko.com for pricing and amazon.com to look at other materials needed, many different costs
were looked at to factor in how much it would cost to build the centerpieces. 

After receiving multiple vendors' estimates, a vendor was decided upon. The design below was sent off to be laser-cut. The hands were designed to be cut in clear acrylic so that the light would shine through, and the hand would be cut in black acrylic to pop out. 
With the parts laser cut, everything could be attached together easily. The design of the paper movie strip on the outside was changed a could times so that it would attach smoothly to the front of the hand. I also played with how the black acrylic
laser-cut man would be attached to the hand. 
Assembled Models and Movie 
Premiere
Set-Up
All 14 centerpieces were assembled at the event's location. The director of the movie, Marty Roberts, loved the centerpieces. He thought they looked amazing and captured the logo of the production company.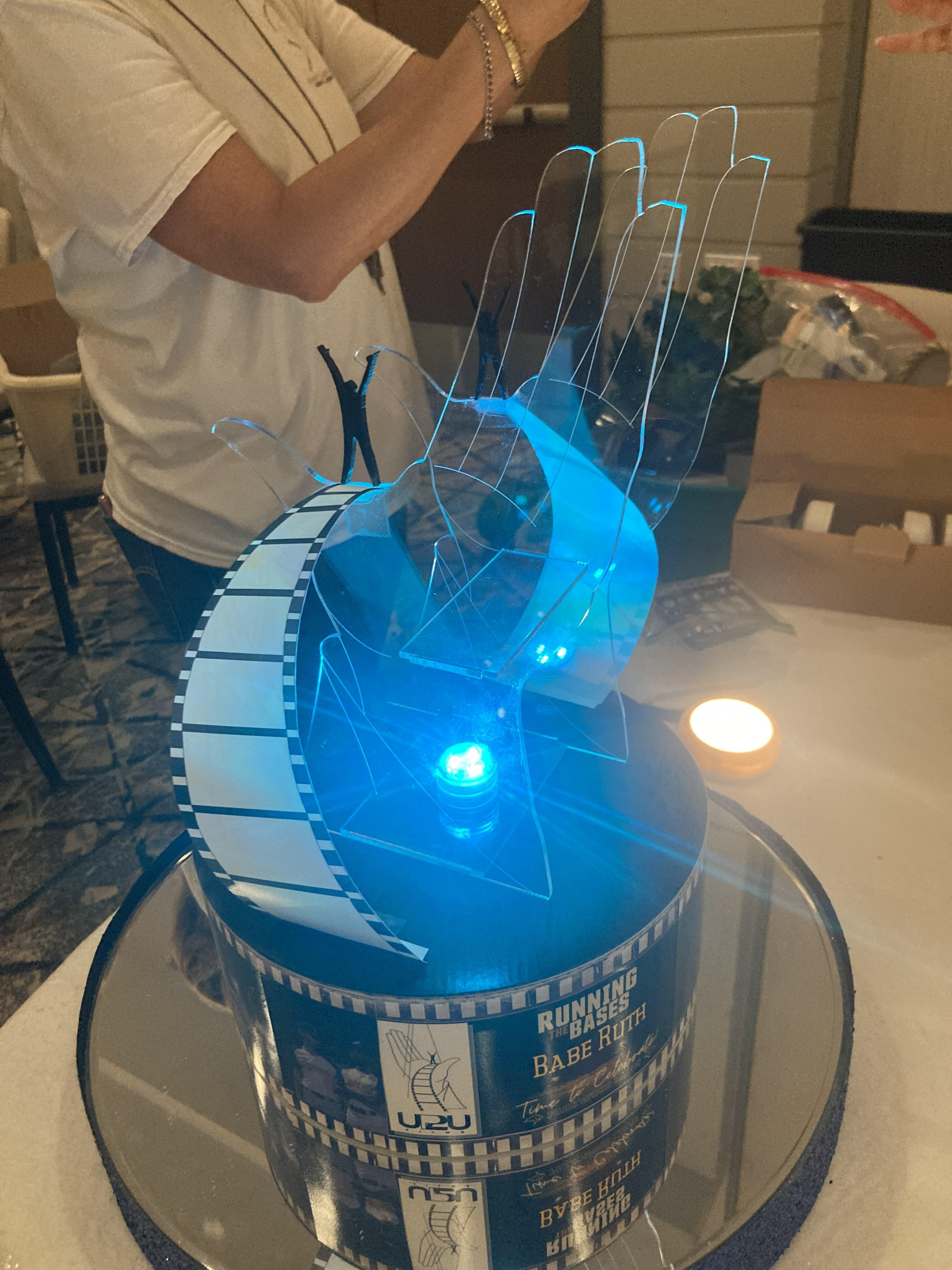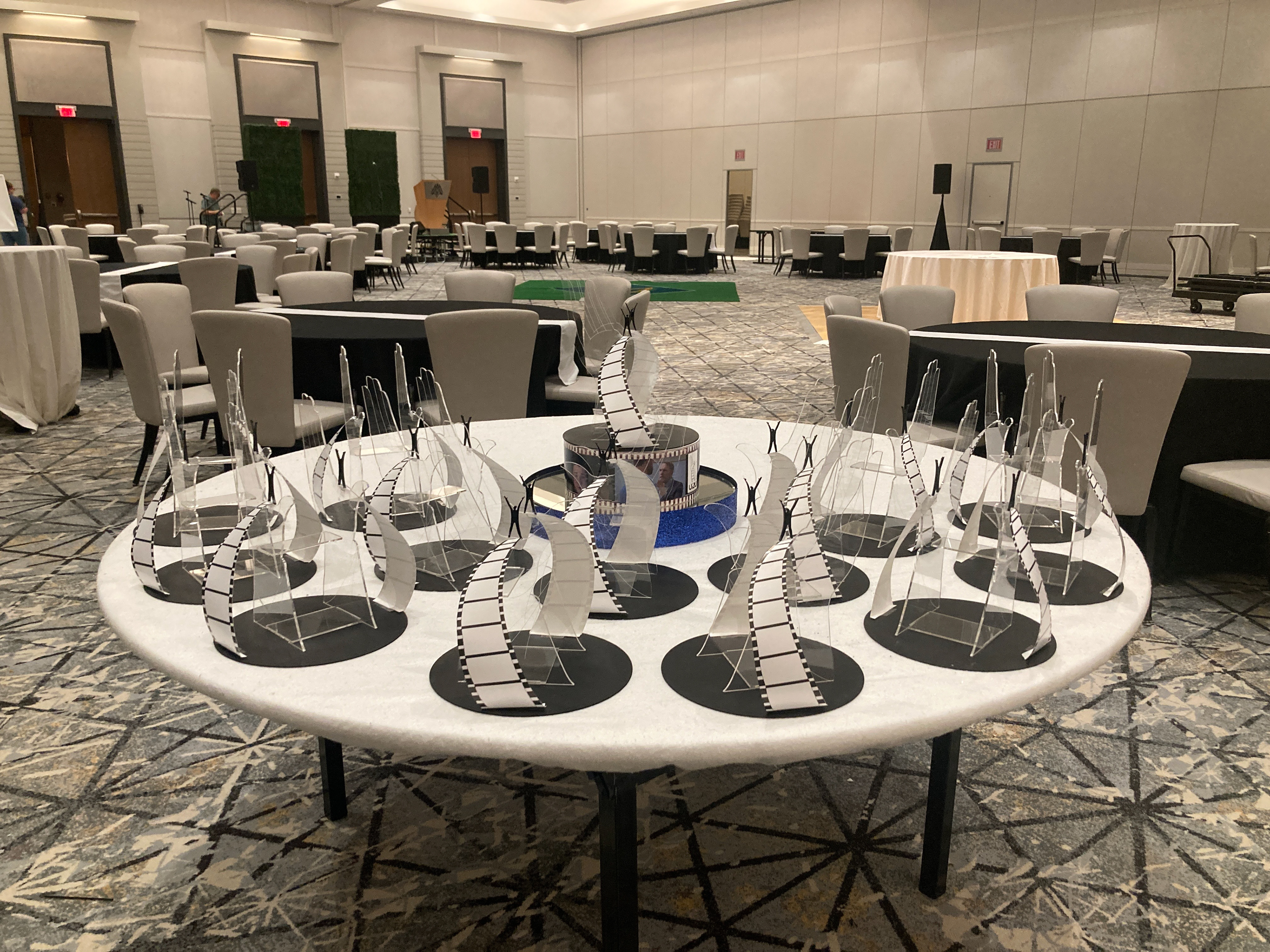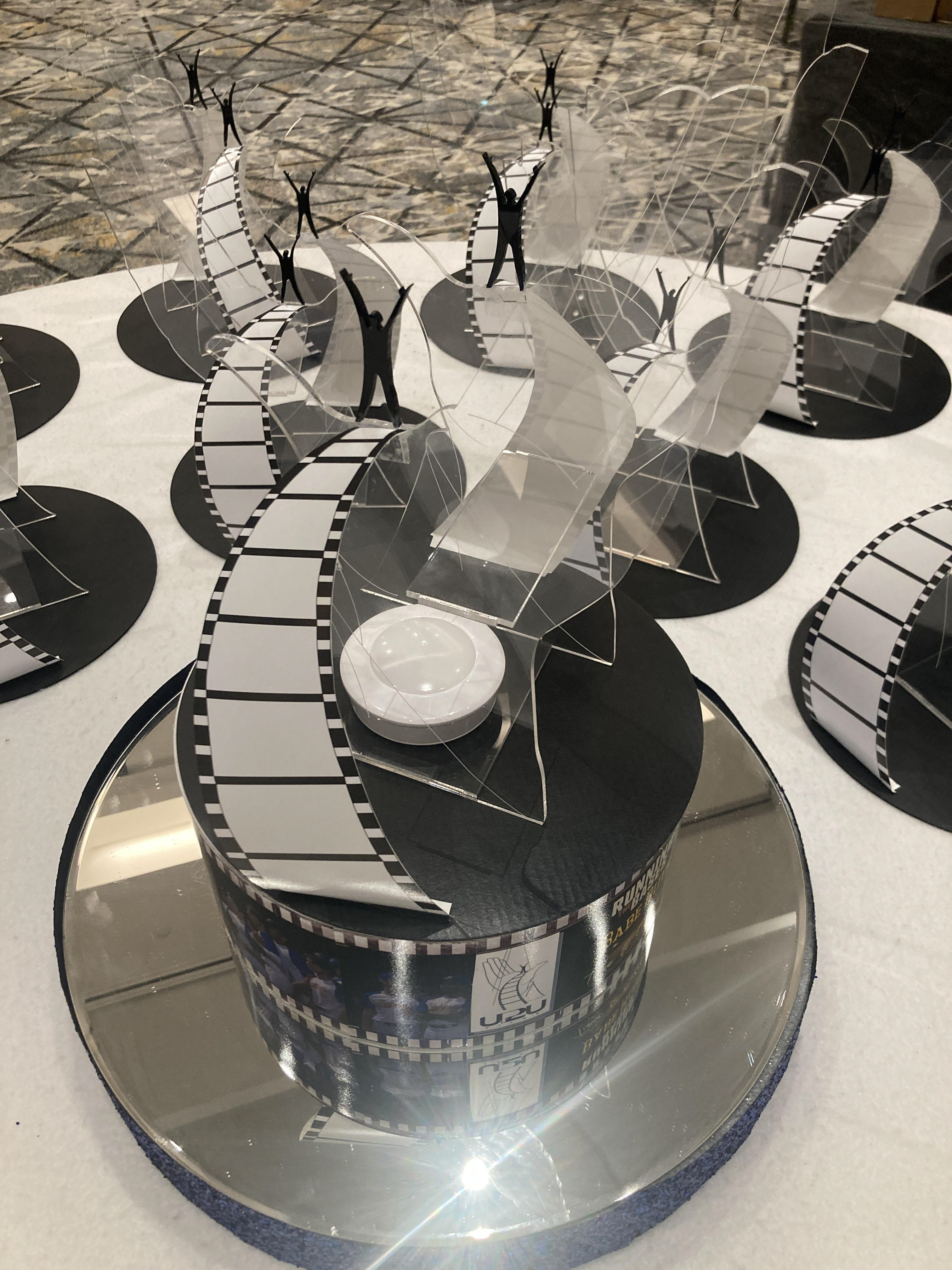 Running The Bases

Movie Premiere
The movie premiere was a huge hit, with multiple compliments from the entire cast and crew about how the centerpieces looked. I am thankful for the opportunity to be one of the first people in the world to see this movie.