Other group members include Uzoma Offor, Kyle Krummenacker, and Evan Lee.
With
e-commerce
and metaverse shopping
on the rise
and a
decrease
in 
in-store retail sales
, my group was tasked with how to make the retail experience more
immersive
and
personal
for the
next generation
of shoppers. 
The Star Lounge is our concept to help bring Generation Z and alpha
back into
the
physical store
experience, while also
leveraging e-commerce technology
. 
Check out the
process
below to learn more about how the Star Lounge came to be!
Own Your Style at The Star Lounge! 
Our concepts and stories are backed by
weeks of human-centered research, data, testing, and feedback
. Below is our research process.
 Research showed that retail experiences like Ikea, Nike, Starbucks, and Apple were leading the way in in-store retail experiences. My team went to visit these stores to better understand why these companies were successful, and Macy's was not as successful.  We also visited Macy's.
My job was to document our ethnographic study, take notes on our observations, and interview employees about their experience working at the store.
Logos credit to respected companies.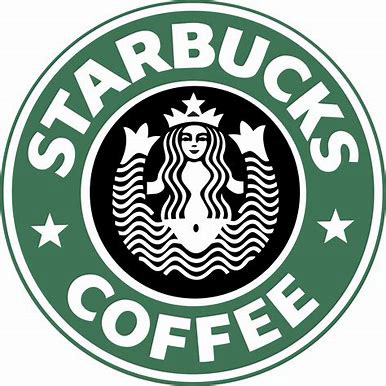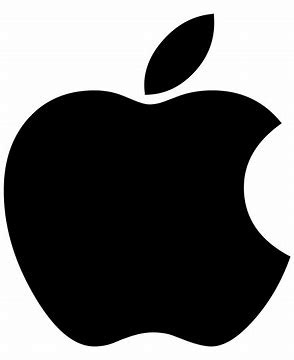 While qualitative studies allow for our group to better understand people's emotions, quantitative information, analyzing statistics and data allows me to understand where the market is now and where it is headed.
My job was to document key data findings and look for trends in the market. 
Literature and Article Reviews
Throughout this process,
I also broke down 20 themed experience locations
and
read multiple experience design books
, which is resulting in a literature review. As of now, the literature has resulted in five core principles of themed experience design,
emotional connection, social community, personalization, engagement, and play.
In addition, multiple documents were read on retail experience design. This included some sent from
Joe Pine,
author of 
The Experience Economy,
to better understand how to bring retail into the experience economy.
Throughout the experience, we documented stakeholders, activities, and artifacts too. These three experiential elements can be found below. 
Executive/Managers/Business Owners
Waiting for friends/other shoppers
Taking an escalator/elevator
Looking for help or an Employee
Trying on Clothes/Products
Signing up for the rewards program
Based on our research, our group created this map on
Figma
to walk through the current in-store experience actions, some of the problems that occurred, and how people felt through each action. We found that
most problems were during the in-store experience.
Shopping in the big box stores is

not engaging

or

fun

 and

does not attract younger audiences

. Department stores are viewed by young audiences as

places for the older generations.
Following all the research, our group found three main insights.
I helped pinpoint the first two insights.
Macy's lacks a clear brand identity
In-store branding and layout are inconsistent
Advertises "owning your own style" but had no mention of this message in their stores
When most people think "Macy's", they think of the parade, not the store.
The store environment should provide a personalized and engaging experience to create a community within the store
This includes employees being easily accessible and personable
The store should be well-lit with natural light wherever possible
Technology should be seamlessly integrated into the shopping experience
Employees were untrained in existing technology
New technologies were hidden and placed randomly throughout the store``
Working closely with the group, we documented all of our observations and begin organizing our observations into categories. 
Based on Macy's Mission, a
new story
was crafted around the emotions Macy's wants to convey to their guest. These three emotions are
feeling unique, celebrated, and special
. Our concepts have to make one feel these emotions. The
emotions were driven by the theme of "Own Your Style."
In order for one to "Own Your Style," the whole experiential
story is around one being able to design and create their personal style
through mico-themes along the way. This process is similar to the human-centered design process that Standford created. 
If people can
participate
in the experience by
co-creating
their experience, then they will be more
engaged
, feel
authentic
in their style, and will be able to
play
within the space. 
I was responsible for breaking down the brand, developing this story, and the diagram below.
Knowing the in-store experience was where the most problems were, the group developed an aspirational journey map on Figma to think about what the
ideal
experience could look like for the whole store.
Together, our group came up with multiple ideas that could be found within this new experience. We thought of ideas from bringing the Macy's Thanksgiving Day
Parade indoors
, to having a
giant playground
inside, to a
dinosaur helper,
Metaverse technology integration, and so much more. All of us helped document these ideas in Figma.
I helped organize ideas based on themes, broke those ideas down into similar themes, and then added questions about the concepts. 
Multiple sketches were developed by drawing many ideas out.
Some of my sketches are shown below.
The group then pinned the
concepts on a board,
and we had college students 
vote
on the concepts they would like. In addition, we received feedback from industry professionals.
Based on the feedback, we decided to focus on the fitting room experience to enhance it.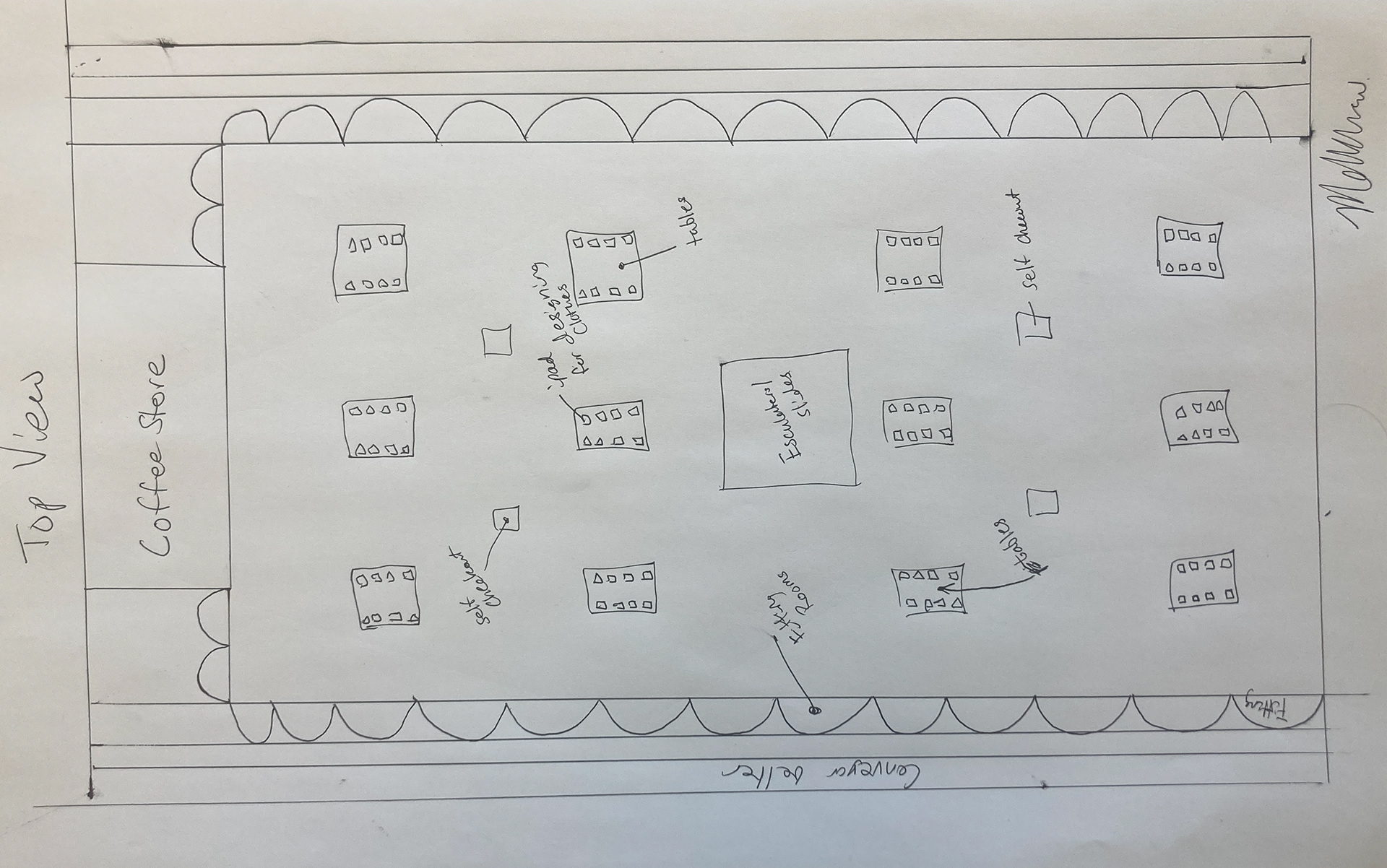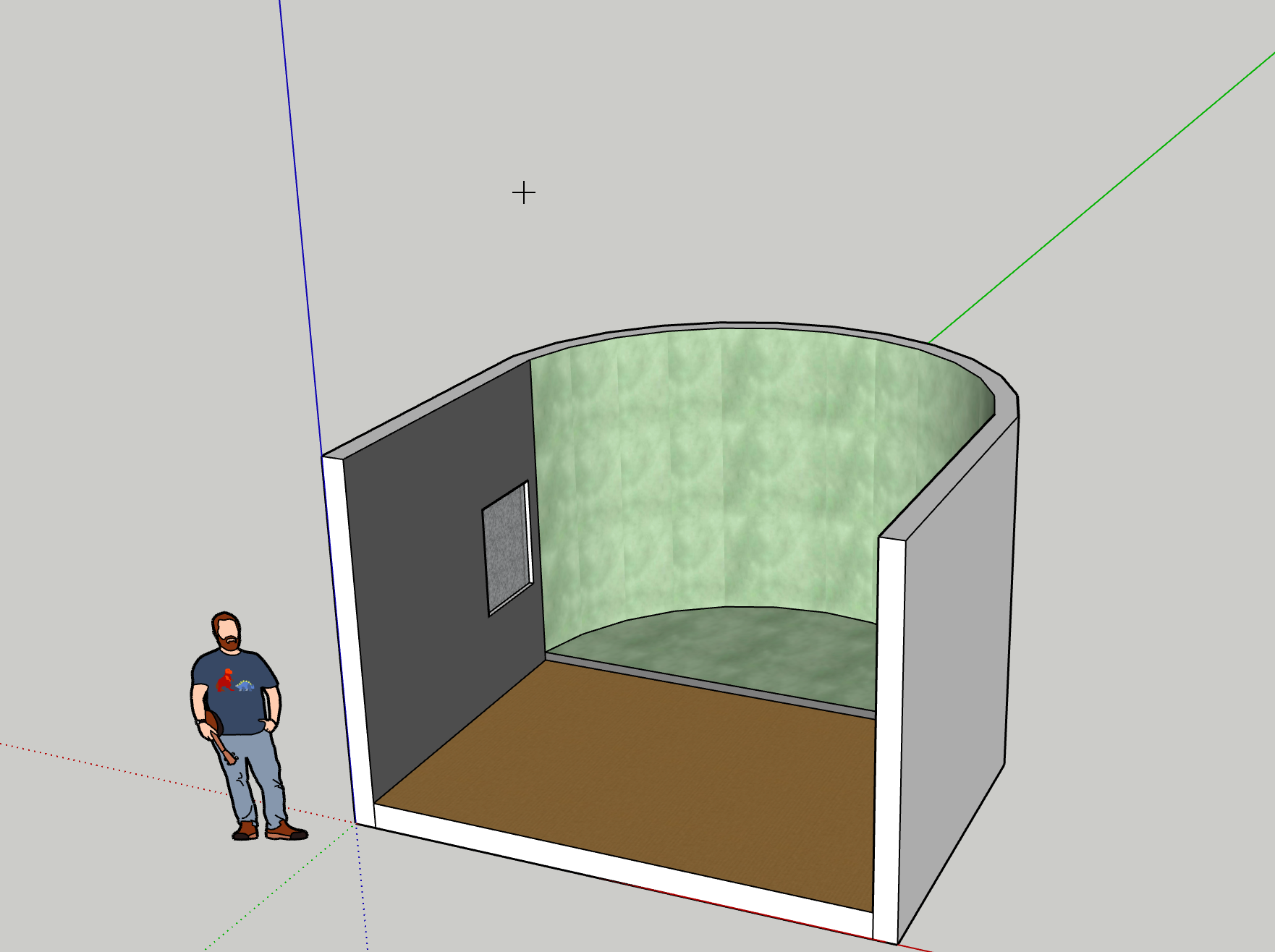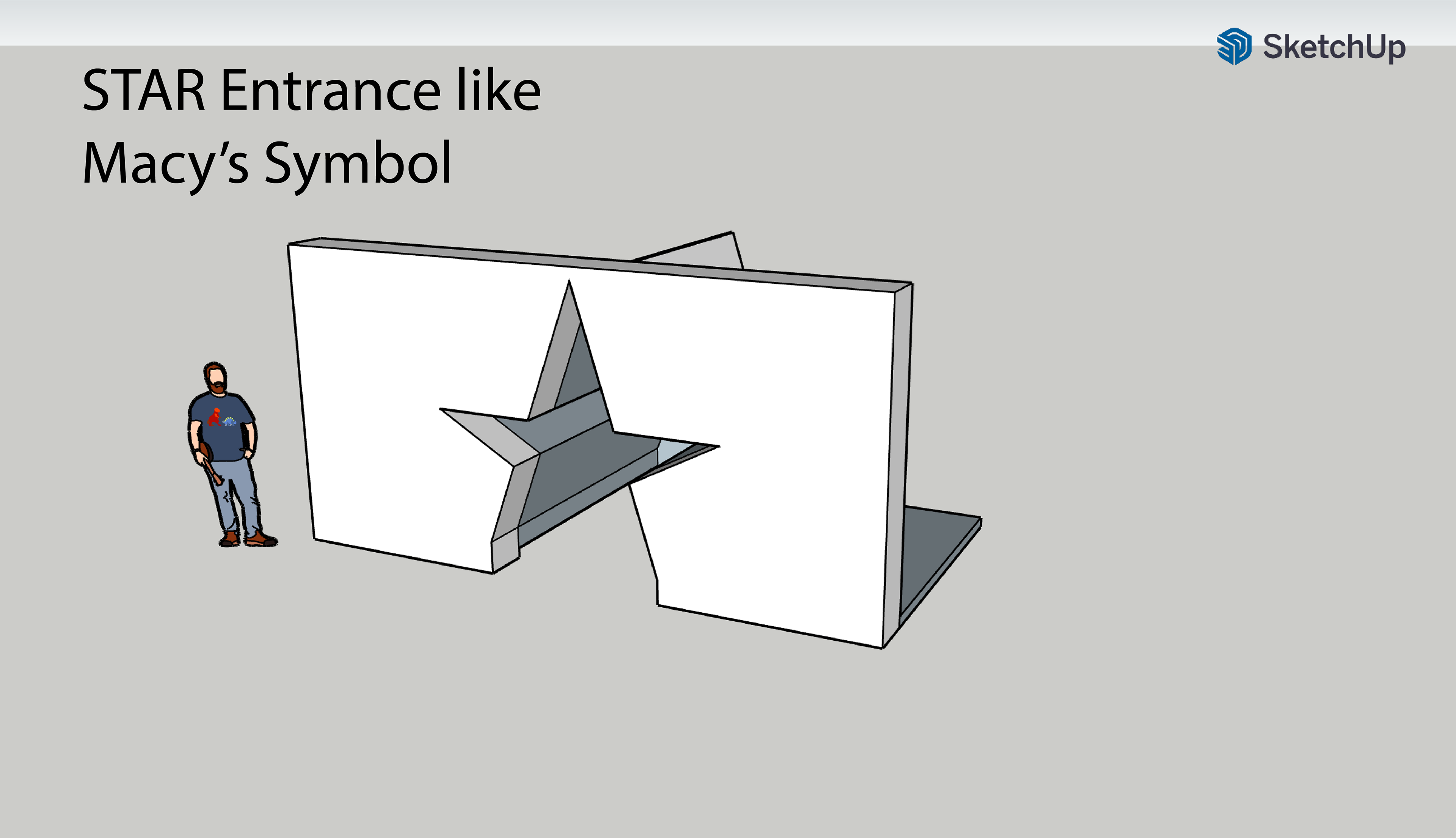 Evan and I presented our concepts to multiple "Generation Z" college students about our ideations from all of our group members.
I explained everything from concepts using NFTs and Digital Twin Avatars to vending machine concepts.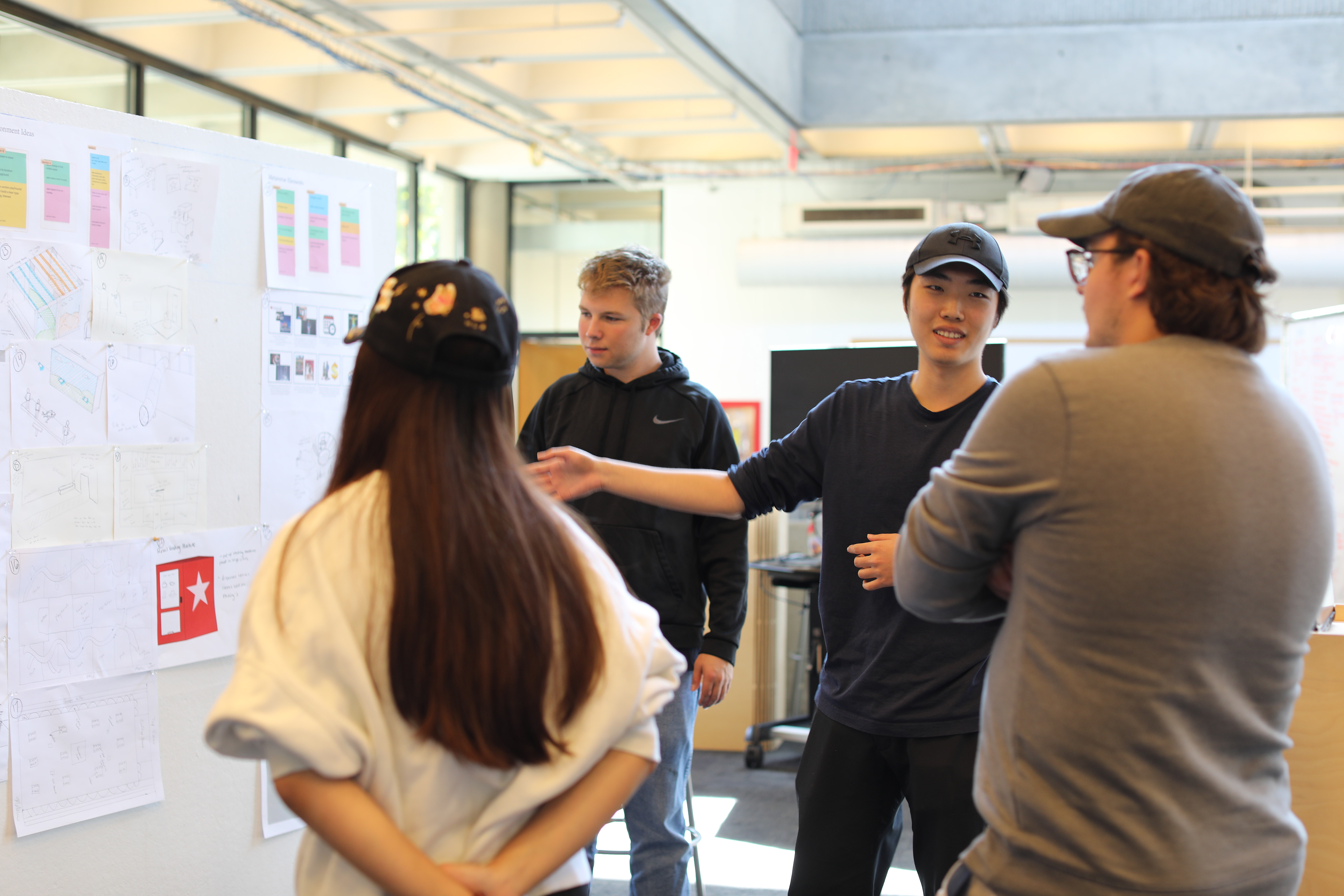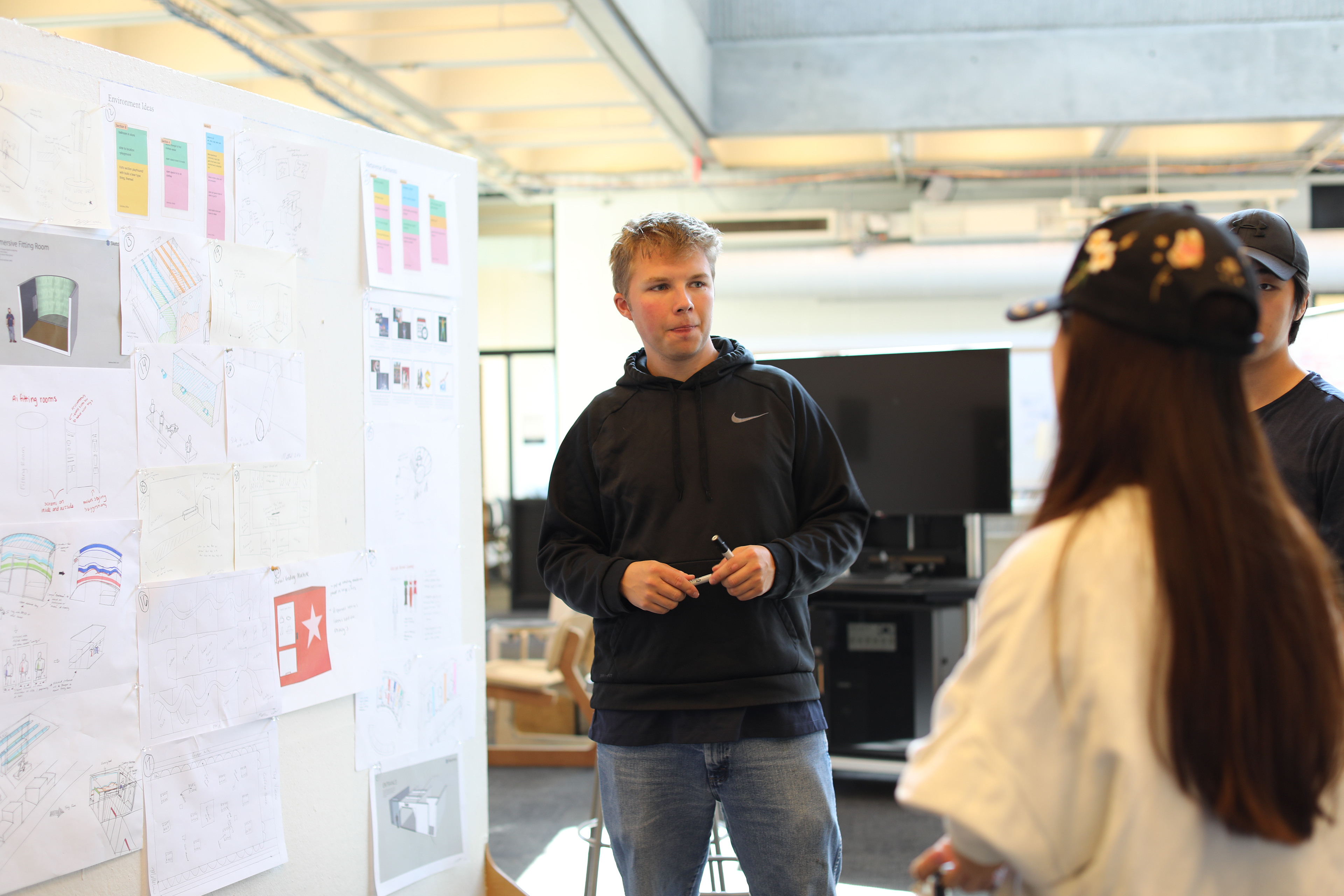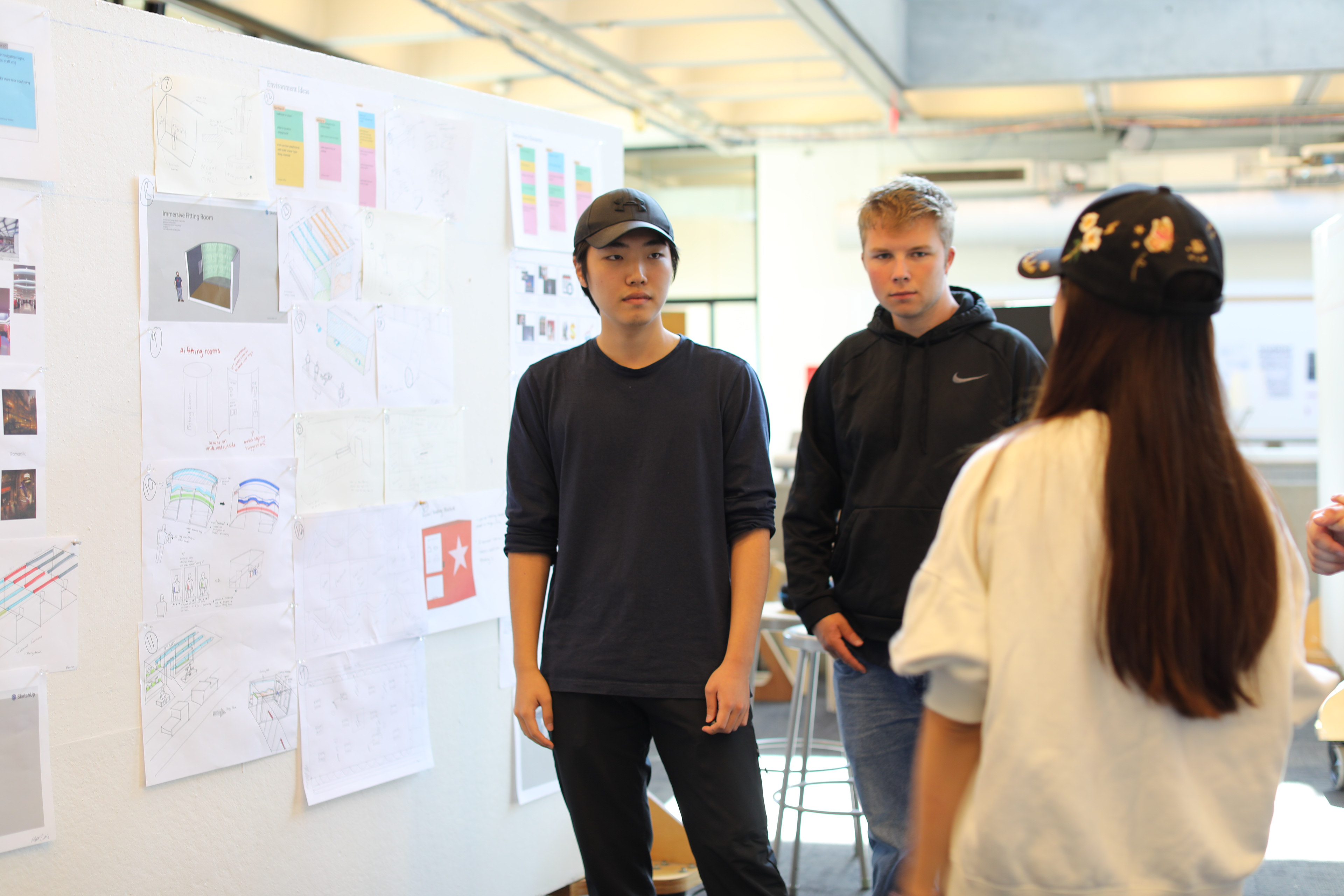 Multiple concepts and edits were made for what the fitting room should look like.
Some of my quick concept sketches can be found below.
We began testing the space layout, how people
moved through the space
, and how people would
begin to interact with the space
. In addition, we developed a testing plan. We moved around the boards to understand how large the space is and tried different lengths.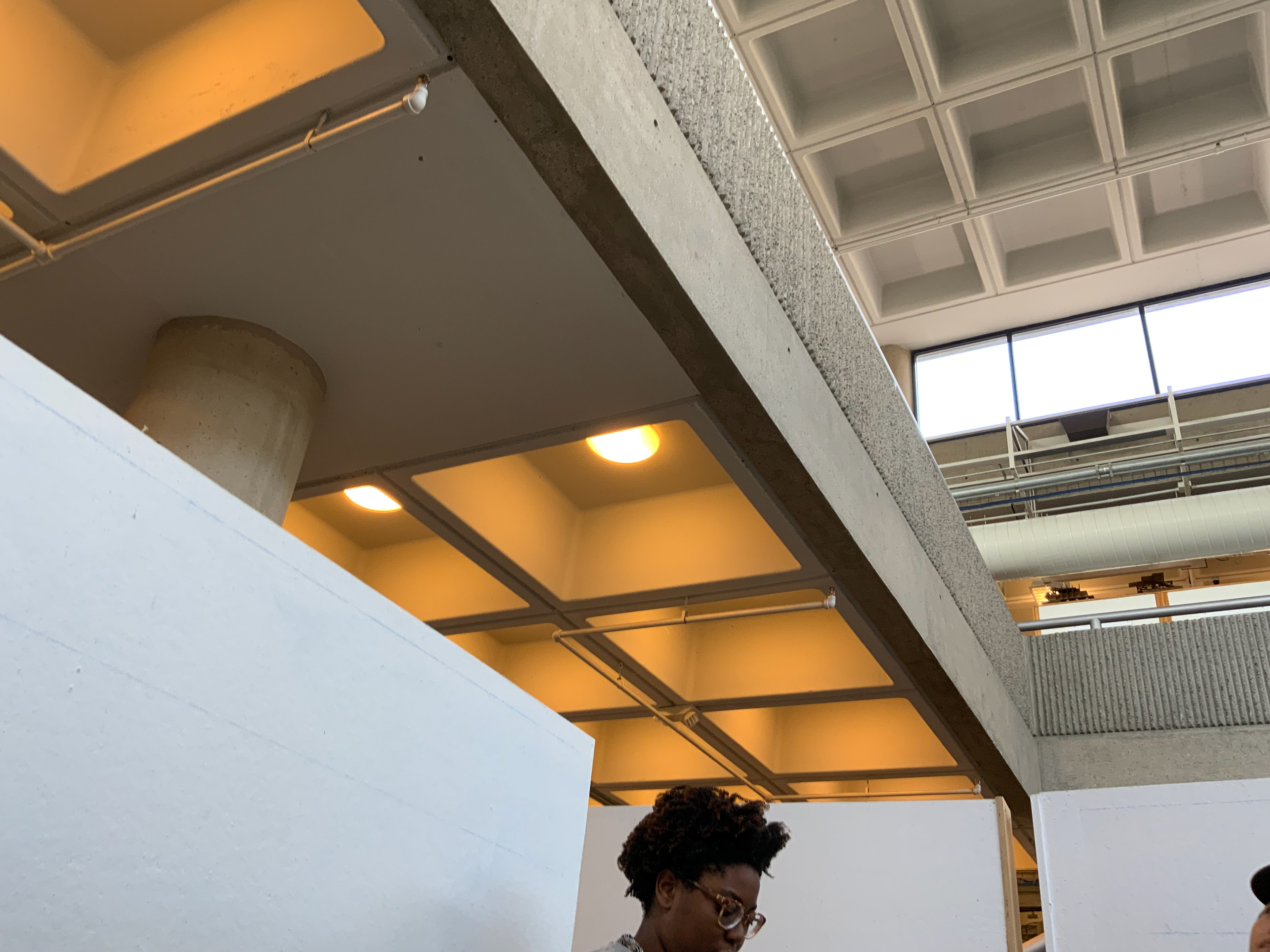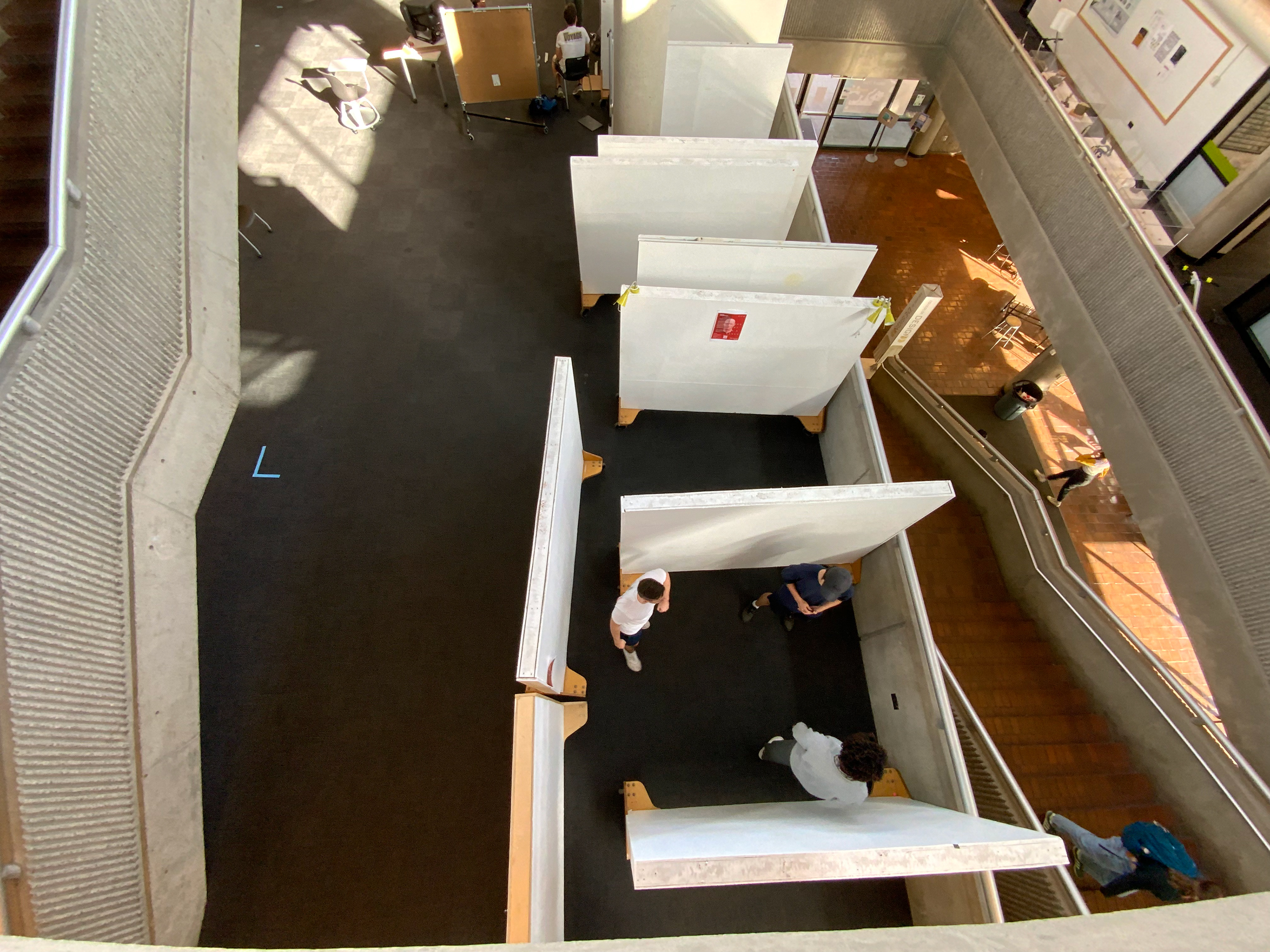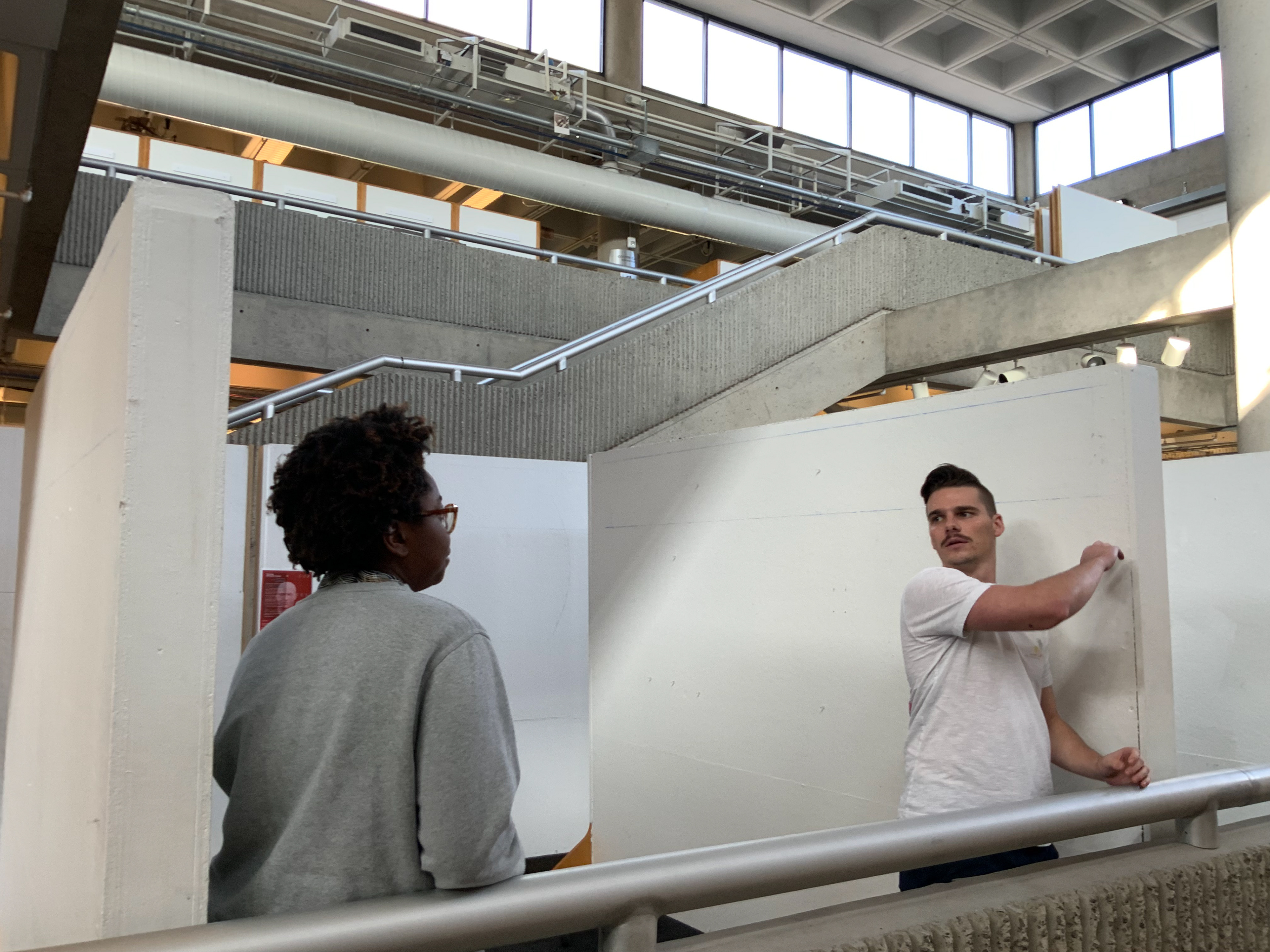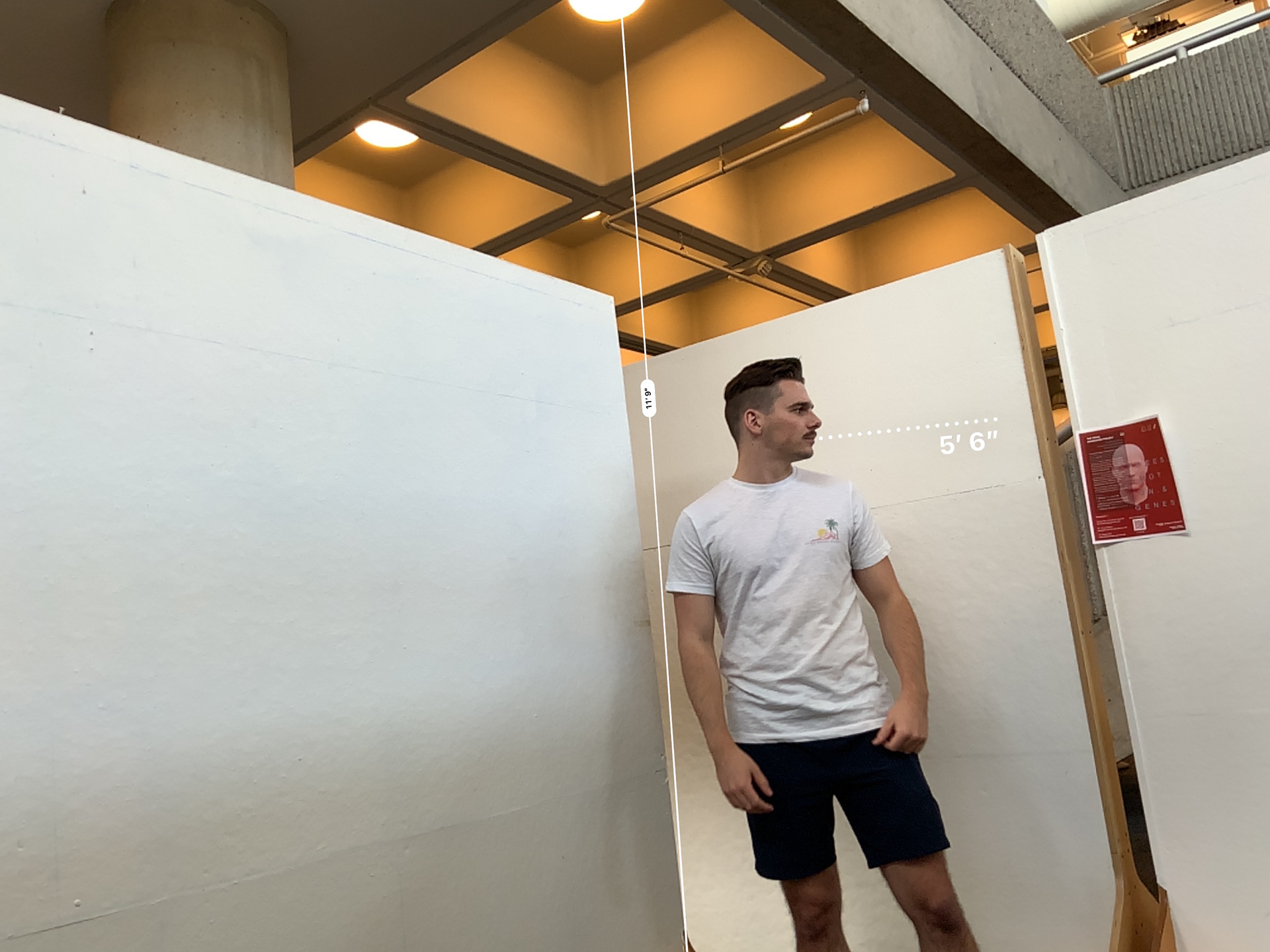 Over the course of two weeks, we had 20 people come in and test the space. We used a projector to create the environment and watched how people moved our "styles" (paper) into the space. We were trying to understand how they would react to the space. We learned that they did not know where to put their clothes, what some of the "buttons" did, and how to operate the door. More testing was done because of this.
I was responsible for setting up the display, documenting the testing, and the survey design.
3D Modeling: Store Layout
One of our group members, Evan, created a model of the whole space in Rhino. This was the first rendering of what the inside space could look like.
80% of the store space became the fitting room experience.
3D Modeling: Fitting Room
The fitting room was also modeled in Rhino.
I was responsible for editing the design based on testing feedback.
This feedback included bringing the seating area outside the room into the room, changing the size of the environmental screen, and adding tables into the 
After Evan made edits to the 3D model and set up some of the models in Keyshot,
I edited the materials, lighting, virtual camera, and added some of the models to create these renders. I also added people from Maximo as well.
I began the animated video by

writing multiple script outlines

. Then, I wrote it out and

revised

it multiple times. I then

timed how long

each segment would take, and organized the videos needed into separate folders. I then applied and downloaded different

character animations

from

Maximo

. I placed these characters in the scene,

edited the camera angle and path, and changed the lighting when needed. 

I then animated this entire video in

Keyshot

. It took over

72 hours to render

and complete. I then edited the clips together in

IMovie

. Welcome to the Star Lounge!
In order to prepare for our final presentations, our group participate in a class presentation, where we practiced pitching our concept, explained the research insights, and the concept development from testing and revisions.
After our class presentation, we made a few edits to the presentations to change our target audience. For our final presentation, my team pitched our concept to
executive leaders
from
Cognizant
and their representatives at
Macy's
. They were
very impressed
with our presentation, and would like us to
go forward with it and talk to more of Macy's design team! I pitched the story of what happens in the Star Lounge and what happens before/after it.